Legacy
Solid
Legacy
In Memory of Dan Abitol
Celebrating and Honoring
the Memory of Dan Abitol
SOLID remembers our friend and leader, Dan Abitol, on the anniversary of his passing. Dan was SOLID's Senior Vice President of Operations, who passed away unexpectedly on May 10, 2020. Dan was an inspirational leader who epitomized SOLID's core values. The SOLID family is celebrating Dan's life in many ways: the establishment of an annual Operations Award, the inaugural Dan Abitol Memorial Golf Classic, and opportunities to honor Dan's good deeds through donations to his memorial fund.

SOLID CEO and Founder, Michael Crippen, pays tribute to Dan with these words.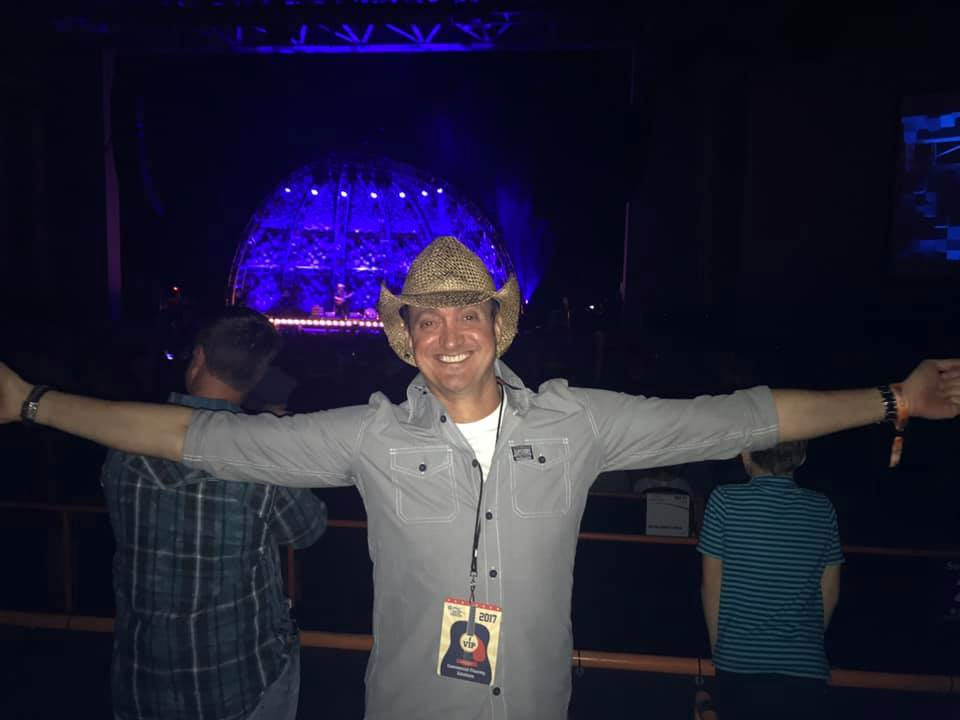 On May 10, 2020, we lost an inspirational leader, a mentor, a brother, and a friend when Dan Abitol passed suddenly. It has been a difficult year for all of us coming to grips with his death and mourning the loss of him in our lives. I, for one, have struggled mightily. In reflecting on Dan's life and the impact he made in each of ours, I have come to find comfort in the memories of the times we shared and in the knowledge of the mark he made over his too-short time on earth.
Dan was a self-made man. He was charismatic and caring, always available for the many people who counted on him for support and guidance. He was curious about the world he lived in and the people he met. He had great courage and firm convictions. He created a safe and happy space for the ones he loved and who loved him. He had a limitless capacity in all he chose to do and found joy in all of it. He was a man whom others admired, respected and followed. He was generous to a fault and hopeful in his outlook. He was a true friend and a steadfast companion. He was a loving husband, father, brother and son. All of us at SOLID knew Dan as a foundational element of our company and brand. He was the best operational mind in our industry. His mantra of "you sell it, I'll get it done" is ingrained in our lore and a cornerstone of our philosophy. His absence is deeply felt by all who knew him.
As we memorialize his life and mourn his loss, we will all have our own personal memories in mind. Knowing him as I do, I know that he would ask us to be happy in those memories and to remember him in what they mean to us. He would want us to celebrate a life well-lived and to find joy in the stories he helped write. He would share an off-color toast with a twinkle in his eye and raise his glass to the good times we shared. And so, that will be my celebration of Dan. I will continue to miss him each day but focus on the joy we shared and the many ways in which he enriched my life. I hope you can do the same. I believe that is what he would want.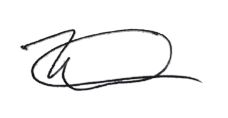 Mike Crippen, CEO, and Founder
A Man Who Was an Inspiration to Others
Dan had many accomplishments during his tenure at SOLID, but his most treasured initiative involved the development of SOLID's people. He took pride in his endless pursuit of taking a person who initially could not make eye contact and helped them find the confidence to extend a firm handshake, make eye contact, and smile. It was part of his life's work.
Dan epitomized SOLID's core values and expects the same from his Operations team.
Dan was Honest. He told the truth, whether good, bad, or ugly, and gave great feedback.
Dan was Caring. He was passionately focused on taking care of the client and brought a level of proactive, urgent Customer Service that is unprecedented in this industry.
Dan was Expert. He was a true one-stop-shop for knowledge, direction, and technical expertise.
Dan was Creative. He never shied away from a challenge, no matter how daunting. His optimism was palpable, and he was always looking for the next breakthrough.
Dan was Great. He approached each day intending to win, and he pushed his team to do the same in everything they did.
There will never be another Dan Abitol, but his legacy lives on through his people, the clients he touched, his messaging, and through all of SOLID's future endeavors.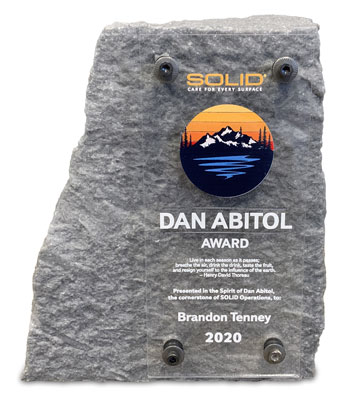 The Dan Abitol Award of Operational Excellence
This award is given annually to a recipient who exemplifies operational excellence, exudes the qualities of Dan Abitol, and embodies SOLID's Core values. The recipient is chosen by their peers, and the award is presented annually at the SOLID Holiday Awards Event. The inaugural recipients given in 2020 were: Sid Harriss, Brandon Tenney, Trisha Irving, Rob Neal, and Erin DeVoe.
In future years, one recipient will be chosen, annually. This award, presented by SOLID CEO Michael Crippen, is the highest honor a SOLID Operational person can receive.

The Symbolism of the Award
The award is constructed from granite, an enduring stone that signifies strength and a solid foundation. Dan was the cornerstone of SOLID's business operations and the SOLID leadership team. The plaque on the award is symbolic of Dan and his ideals. The emblem at the top depicts mountains rising from the water, symbolizing Dan's love of these natural elements he sought out in times of renewal, and constancy and strength amidst change. It states: Presented in the SPIRIT of Dan Abitol, the CORNERSTONE of SOLID Operations followed by a quote from Henry David Thoreau:
"Live in each season as it passes; breathe the air, drink the drink, taste the fruit, and resign yourself to the influence of the Earth."
SOLID Sponsors CoreNet Dan Abitol Memorial Golf Classic
In celebration of his life, SOLID is sponsoring the Dan Abitol Memorial Golf Classic, August 31, 2021, at the Pinehurst Country Club. The event will be held in conjunction with CoreNet Global Carolinas Chapter Tech Symposium.
Frank Wiseman, Global Account Executive, Tarkett shares these words about Dan on behalf of CoreNet Carolinas Chapter.
"Dan Abitol encompassed what true networking is all about through his generous nature and big heart. Dan was the one person who could make you feel like you were his best friend in the first meeting. He could make you feel like you were the only one in the room when he talked to you and that you could tell him anything.

"That is why Dan Abitol was so important to the CoreNet family. He was the first one on the dance floor at a party, the first volunteer when we were raising money for charity, and his work ethic made him a service Provider that others tried to mimic. This world is just a little darker without the light his spirit gave to every occasion. We hope that this golf tournament will be a reminder of Dan's giving heart, so we can all strive to give, love, and care a little more every day we are on this Earth."

Charitable contributions from the tournament will benefit the American Heart Association and the Dan Abitol Memorial Fund for Zab's Place and Friendship Circle.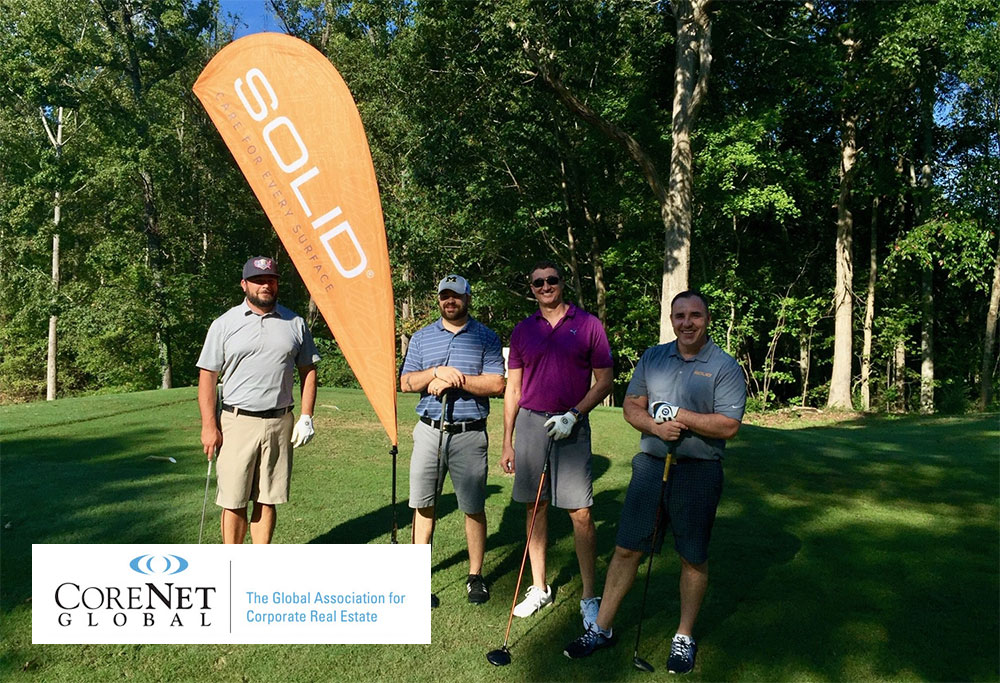 Memorial Fund to Benefit Friendship Circle and Zab's Place
A memorial fund in honor of Dan was established to benefit two organizations that he had strong connections with, Friendship Circle and Zab's Place. Dan's love for his daughter Ava led Dan to Friendship Circle and ZABS Place. He became active in creating a community dedicated to helping individuals with special needs harness their special talents and foster genuine friendships. He believed that it's our responsibility to ensure that a bright future, with a meaningful job, awaits every individual.
Dan's life lives on through his kindness and through the actions of his family and friends who follow his lead and continue the good deeds he started.
"Dan will be missed by all who knew him, whether for his laughter, smile, insight, or advice. We have lost an amazing man, but he lives on as a great source of inspiration and an example of kindness and acceptance," said Bentzion Groner, Executive Director, ZABS Place."He was a great friend to so many and he was passionate about ensuring there be friendship and opportunity for those who might otherwise struggle in these areas. We will ensure that Dan's legacy continues with the construction of the Dan Abitol Friendship Tree in our new inclusive fun zone for children with special needs and their typically developing peers."
About the Dan Abitol Friendship Tree
When you just need to get away and play a game with a friend… or read a book… or tell stories… or tell jokes… What better place than a treehouse? It's up high where you have a great view but it's away from the noise and you can hear the birds chirp and you're totally removed from all the busy fun below.
The Dan Abitol Memorial Fund has been established to perpetuate his dreams for both Friendship Circle and ZABS Place. Make a contribution here.