Commercial Kitchens
SOLID. We Are the Premier Surface Care Experts.
From carpet to stone to metal and wood, we care for the most precious surfaces in the world – Yours.
Is Your Commercial Kitchen Clean,
Healthy and Up to Code?
SOLID Can Help.
CREATE A CUSTOM CONSOLIDATED CARE PLAN
---
Keep Your Business Fully Compliant While Protecting Patrons and Staff
Trust the Experts at SOLID.
When your facility operates a commercial kitchen, the kitchen must be spotless and safe to protect customers and staff from various dangers and illnesses. It also must be fully compliant with standards and regulations.
SOLID Surface Care, Inc. delivers professional commercial kitchen deep cleaning and restoration services that provide a sanitized work environment for employees and a superior dining experience for guests.
Commercial kitchen appliances collect grease in hard-to-reach spots. And all commercial kitchens in restaurants, academic, healthcare, or other facilities where food is prepared and served are required by law to have their kitchen hood vents cleaned by a qualified and trained professional to avoid a fire hazard.
24/7, 365 days a year, SOLID provides science-based cleaning and enhanced disinfection experience plus world-class specialty surface care.
---
Rely on SOLID's Experts, Not Your Daily Janitorial Protocols
Instead of relying on your regular janitorial service who may not have the time, degreasers, or special equipment, call the experts at SOLID. Our technicians are trained and certified per NFPA Code 96. We have the equipment, cleaning products, and experience to ensure your kitchen is clean and fully compliant with all industry regulations.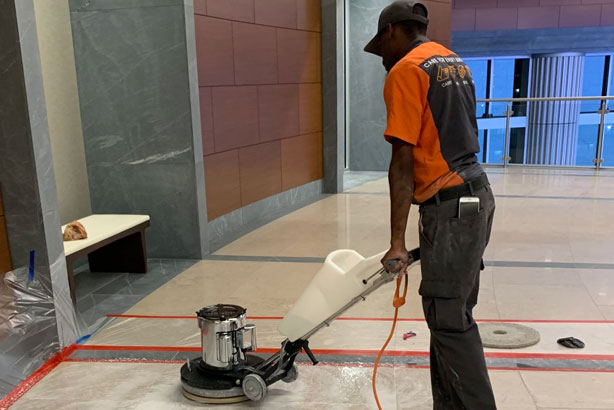 Facilities We Serve
Restaurants
Schools
Catering Services
Hotels
Hospitals
Senior Living Centers
Churches
Day Care Centers
Corporate Offices
Areas We Treat & Services We Provide
Exhaust Hoods
Cooking Ranges & All Hot Line
Cooking Oil Filtration & Waste Removal
Flooring & Other Surfaces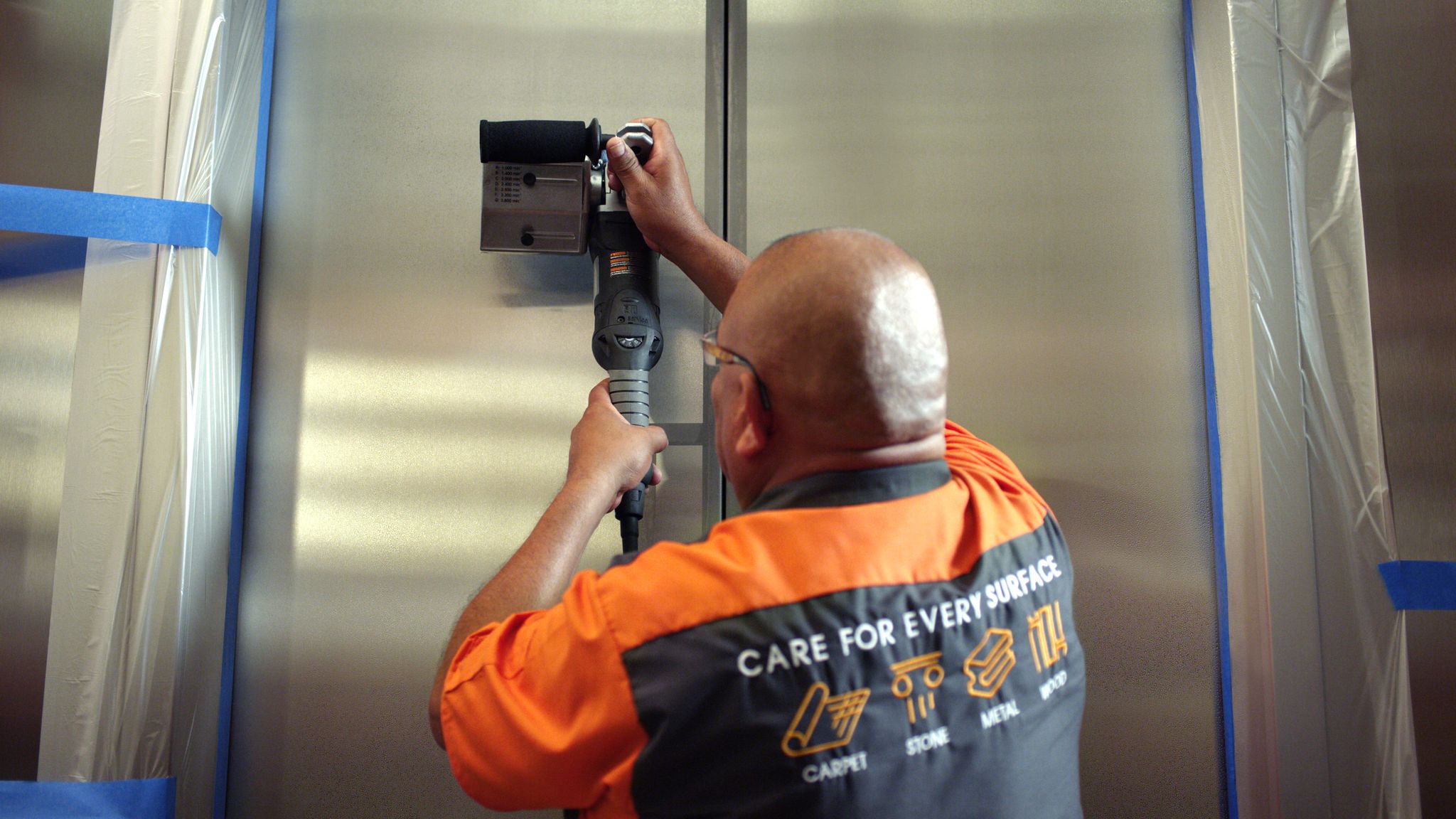 ---
Providing a Clean, Healthy Kitchen Environment
A commercial kitchen that "looks" clean doesn't mean it is clean. SOLID will work to assess your kitchen's needs and provide a customized surface care plan on a planned, periodic schedule that works best for the facility and eliminates downtime. We can help with:
---
Frequently Asked Questions
Can your team meet NFPA 96, Table 11.4 cleaning frequencies?
Yes, we can clean to meet the NFPA schedule of inspection for grease buildup, which is:
Monthly: Systems serving solid fuel cooking operations and high-volume cooking operations, such as 24-hour cooking, charbroiling, or wok cooking.
Quarterly: systems serving low-volume cooking operations.
Semi-Annually: systems serving low-volume cooking operations, such as churches, day camps, seasonal businesses, or senior centers
Do we have to close our restaurant when you come to clean?
No. SOLID provides service when you need it: our team can work after business hours or during times when your business is closed.
How often do you provide services? What services do you recommend?
In addition to performing specialty services like oil filtration, we recommend cleaning, washing, and scrubbing exhaust hoods once a month, which is crucial to keep the air quality healthy. Our professional technicians are trained to use safety equipment to avoid chemical burns and damage to the eyes. We also recommend monthly spray-and-vac of steam/hot boxes to prevent bacteria growth which can cause food-borne illness.
Can SOLID assist with tile and grout restoration?
Yes, if you're considering deep cleaning, polishing and restoration, stain removal, applying a topical and impregnating sealer, or a high-performance coating, SOLID can help. We can also assist with grout cleaning and coating, repairing chipped or cracked grout, and adding sealants and colorizations to restore and protect grout lines.
Can you repair or restore metal kitchen counters and equipment?
Yes, we can assist with routine maintenance or total restoration of stainless steel appliances and counters in the typical commercial kitchen. A few services we offer include scratch removal, re-graining and highlighting, field oxidation, finish changes, oiling or lacquering, restoration, and protective coatings and coverings.
How do you care for resilient flooring like LVT?
Additional care is needed to extend the vinyl life, preserve aesthetics, and protect your investment. Planned, periodic maintenance can include deep cleaning, applying wax and specialized sacrificial wear layers, and high-performance coatings. The frequency of this maintenance is based on usage and foot traffic in the area.
What kind of high-performance coatings do you offer?
SOLID's expert craftsman can apply innovative, semi-permanent high-performance coatings to resilient flooring. The coatings keep floors cleaner and healthier, retain their appearance longer, and reduce maintenance operating costs.
What type of fabrics or textiles do you care for?
Restaurant seating is often treated like napkins. It's not pleasant to think about, but that is the reality of eating and drinking. A restorative clean with proven methods and chemistries will improve the appearance of textiles and give employees and guests confidence that they are in a clean and healthy space.
---