COVID-19
Articles
With nearly two decades of disinfectant and antimicrobial experience, SOLID can expertly treat all of your facilities' surfaces with solutions that have demonstrated effectiveness against the spread of illnesses. Our team of experts are closely monitoring the EPA and CDC recommendations to fight the spread of SARS-CoV-2, which causes the disease now known as COVID-19. We have methodologies appropriate for common areas during business hours and more thorough options for after-hours service.
Expert treatment for the care of every surface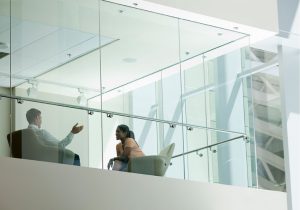 SOLID technicians treat all surfaces using a combination of delivery methods including foggers
or electrostatic sprayers. Electrostatic sprayers deploy a positively-charged disinfectant, going beyond the standard spray and wipe approach that can cause cross-contamination and miss hard-to-reach areas. The electrically-charged disinfectant clings to and envelopes every side of vertical and horizontal surfaces, dramatically increasing the effectiveness to kill harmful viruses.
At SOLID, we understand business continuity is top of mind in times like these. You can trust SOLID to use the most effective application methodology delivered by our highly-trained technicians to help protect your facility by providing the right level of care. Please contact us today to schedule a complimentary consultation to find the best plan of action for your facilities.
DEEP CLEANING & DISINFECTANT SOLUTIONS
Virus-killing solutions for all surfaces
Hospital-grade disinfectant
Clean and sanitize
Eliminate odors
Eliminate allergens
Kill mold and mildew
Electrostatic sprayers

No-touch application reduces cross-contamination
Disinfectant clings to high-touch and hard-to-reach areas
About SOLID Surface Care, Inc.
SOLID is the largest national self-performing floor care company in the industry. As a unified team of surface care experts, SOLID delivers the highest level of care for all hard and soft surfaces while providing a world-class client experience. With SOLID, your surfaces are protected, your spaces are kept clean and healthy, and your expectations are exceeded. From carpet to stone to metal and wood, we care for the most precious surfaces in the world – Yours.
Contact SOLID for a complimentary site assessment: Call 844.227.6543 Ext. 3 or visit https://www.solidcare.com/contact/.