Airports
SOLID. We Are the Premier Surface Care Experts.
From carpet to stone to metal and wood, we care for the most precious surfaces in the world – Yours.
Is Your Airport Healthy and Clean?
SOLID Can Help To Ensure It Is.
CREATE A CUSTOM CONSOLIDATED CARE PLAN
---
Air travel is on the rise. Is your airport welcoming travelers with a safe and healthy environment?
Trust the Experts at SOLID.
SOLID has over a decade of experience with airport facilities management's nuances and safety standards. Our expert technicians can restore, repair, and enhance the performance and aesthetics of all your hard and soft surfaces: carpet, stone, terrazzo, metal, wood, tile, and resilient surfaces.
The busiest airport in the nation trusts SOLID to provide specialty care for millions of square feet of flooring annually – that's 7.2 million sq. ft. of carpet alone!
SOLID offers services to keep travelers reassured your airport is healthy and clean, like hand sanitizer damage removal, odor elimination, high-performance coatings, and antimicrobial treatments.
24/7, 365 days a year, SOLID provides science-based cleaning and enhanced disinfection experience plus world-class specialty surface care.
---
Enhance Your Daily Janitorial Protocols
We offer best-in-class deep cleaning, disinfecting, maintenance, and restoration services to promote a clean and healthy environment for travelers and staff. With more than three decades of experience, SOLID's consultative and data-driven approach to developing custom surface care solutions will enhance every facility's existing daily janitorial protocols.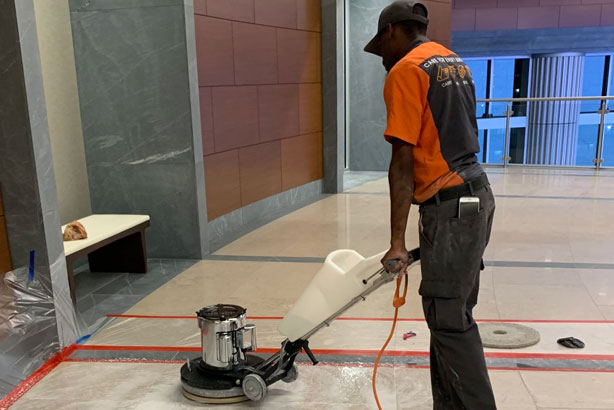 Airports We Serve
Hartsfield-Jackson Atlanta International Airport
General Mitchell International Airport, Milwaukee
Areas We Treat
Hallways & Entryways
Ticketing Areas
Security Checkpoints
Seating Areas
Baggage Claim
Food Courts
Restrooms
Pet Relief Facilities
Elevators & Stairwells
Furniture & Textiles
Parking Decks & Elevators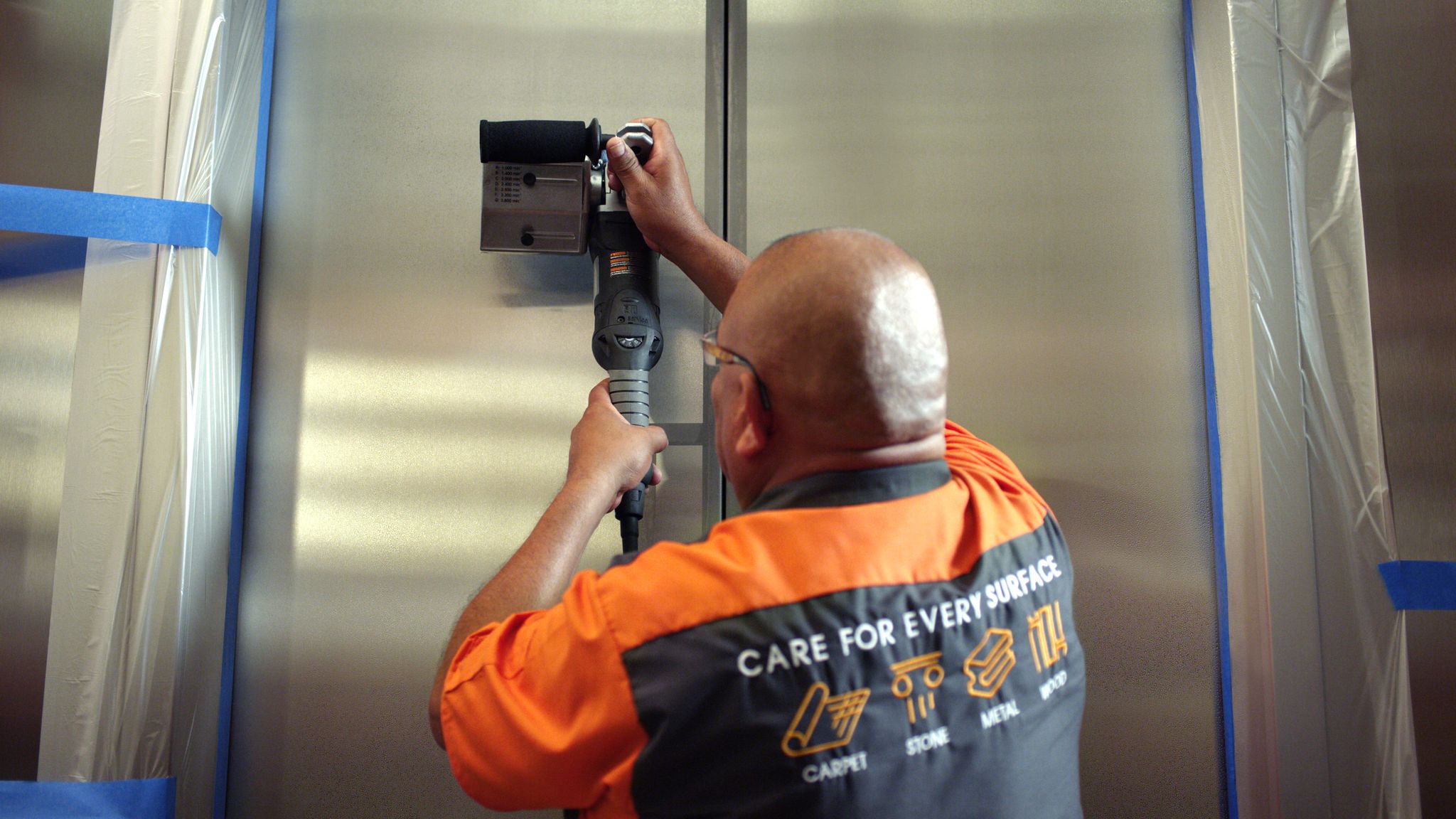 ---
Providing a Clean, Healthy Environment
A surface that "looks" clean doesn't mean it is clean. SOLID will work to assess a facility's needs and provide a customized surface care plan on a planned, periodic schedule that works best for the facility and eliminates downtime. We can help with:
---