Careers
Solid
Careers
We care for our employees like we care for our surfaces. Expertly.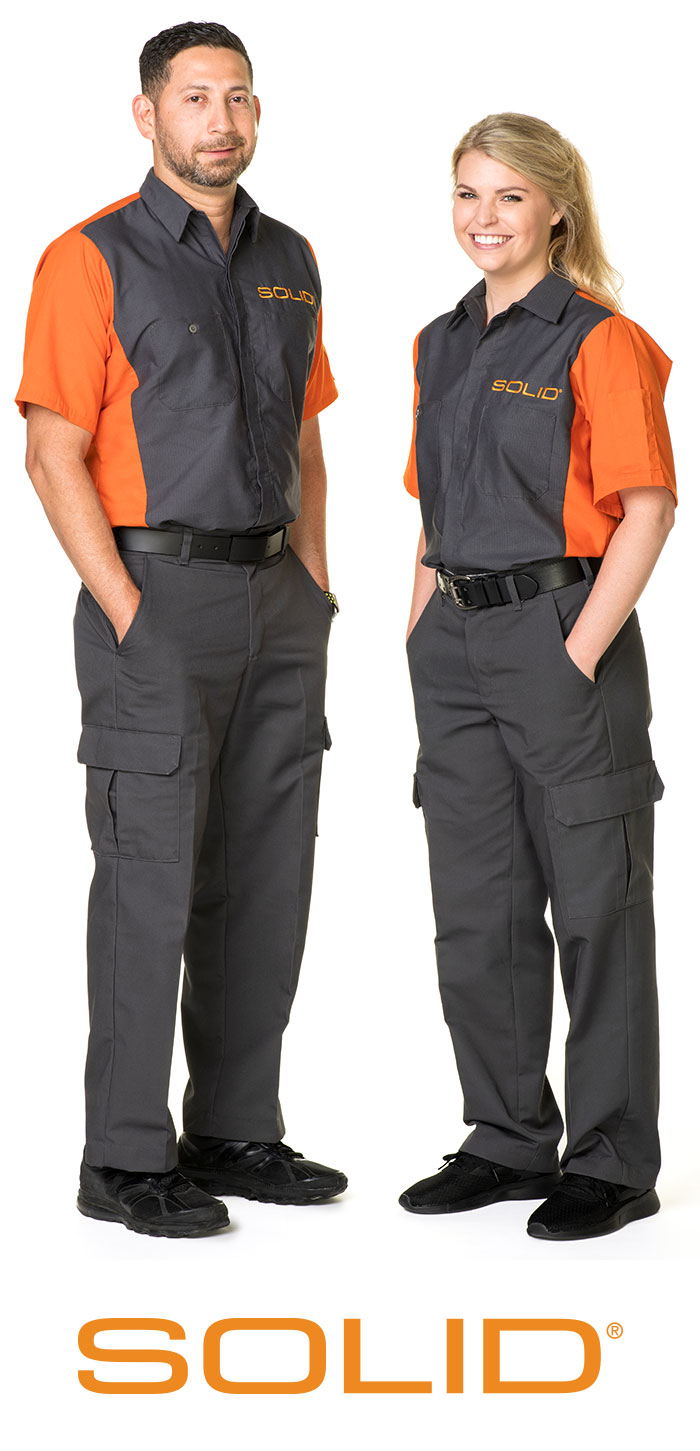 CAREERS – OPPORTUNITY:
When you join SOLID, you join the nation's largest self-performing, commercial surface care company. If you have the right attitude and strong work ethic, there is a good chance we have a place for you with us. We offer an apprenticeship program that will teach you the skills you need to become a craftsman. We encourage you to dream BIG. With 40 offices across the USA, we often have our talented people relocate as life's needs create opportunities. So, if you are with us in ATL but always dreamed of working in LA, we may be able to help you get there one day.
OUR COMPANY
Founded in 1996 in Charlotte, NC, SOLID Surface Care, Inc. is the nation's largest self-performing facility care company. SOLID is recognized for its breadth of environmentally conscious, science-based cleaning, enhanced disinfection expertise, and world-class specialty surface care. Our well-trained teams deliver the highest level of cleaning, disinfecting, restoration, and maintenance for all hard and soft surfaces while providing a best-in-class client experience.
LEADERSHIP
SOLID's dynamic leadership team and colleagues promote a supportive, respectful open-door culture and strive to achieve the most effective ways to work with and care for each other. Learn more about our Leadership.
A SOLID TEAM
The SOLID team consists of over 500 outstanding associates in each facet of our organization, from Sales to Operations to Finance. We have daytime and nighttime positions available, seven days a week, in sales, operations, technical, HR, and IT.
At SOLID, we care for our people by offering challenging opportunities, career advancement, competitive benefits, and flexible schedules. We are committed to helping all our associates develop the proper work/life balance.
BEST IN INDUSTRY BENEFITS
Our benefits include
Medical / Vision
Company Paid Life Insurance
Dental
401K
Short-Term Disability
Vacation Pay within the first 90 Days</l
PROFESSIONAL DEVELOPMENT
SOLID has a Training Management initiative to design, develop and deliver training systems that meet evolving business needs. SOLID is a proponent of continuous growth for our associates, supporting activities such as continuing education and participation in professional trade organizations.
DIVERSITY
We are Responsible, Respectful and Diverse
"The illusion of separateness is the source of all our suffering." The Dalai Lama
The differences and similarities that form the core of workplace diversity are like those commonly referred to in terms of equal employment opportunity: race, sex/gender, age, national origin, religion, disability, and veteran status. At SOLID, we define diversity more broadly than just these legal categories by including but are not limited to, experience, culture (individual and group), economic status, education and training, job level, job tasks, and responsibilities, marital/family status, sexual orientation, and personal style. All are welcome.
SOLID embraces the differences among its associates, clients, and vendors and will not tolerate disrespectful, prejudice, or discriminatory behavior of any kind.
COMMUNITY INVOLVEMENT
SOLID is committed to supporting the communities nationwide where we live and in which we operate. We believe in giving back through in-kind and financial donations, associate volunteer days, partnerships with local non-profits, and many more ways to build and strengthen enduring relationships.
CAREER PATHS
SOLID is a growing enterprise with 80% of our team being operationally based, such as technical management, field supervisory staff, and field technicians.
We also have several corporate departments comprised of Finance, Sales and Marketing, Safety and Compliance, Human Resources, Order Management, and SOLID Solutions (Data, IT, Order Management, Sales Support).
Both areas of business have exempt and nonexempt employees depending on FLSA classifications as it relates to primary job functions.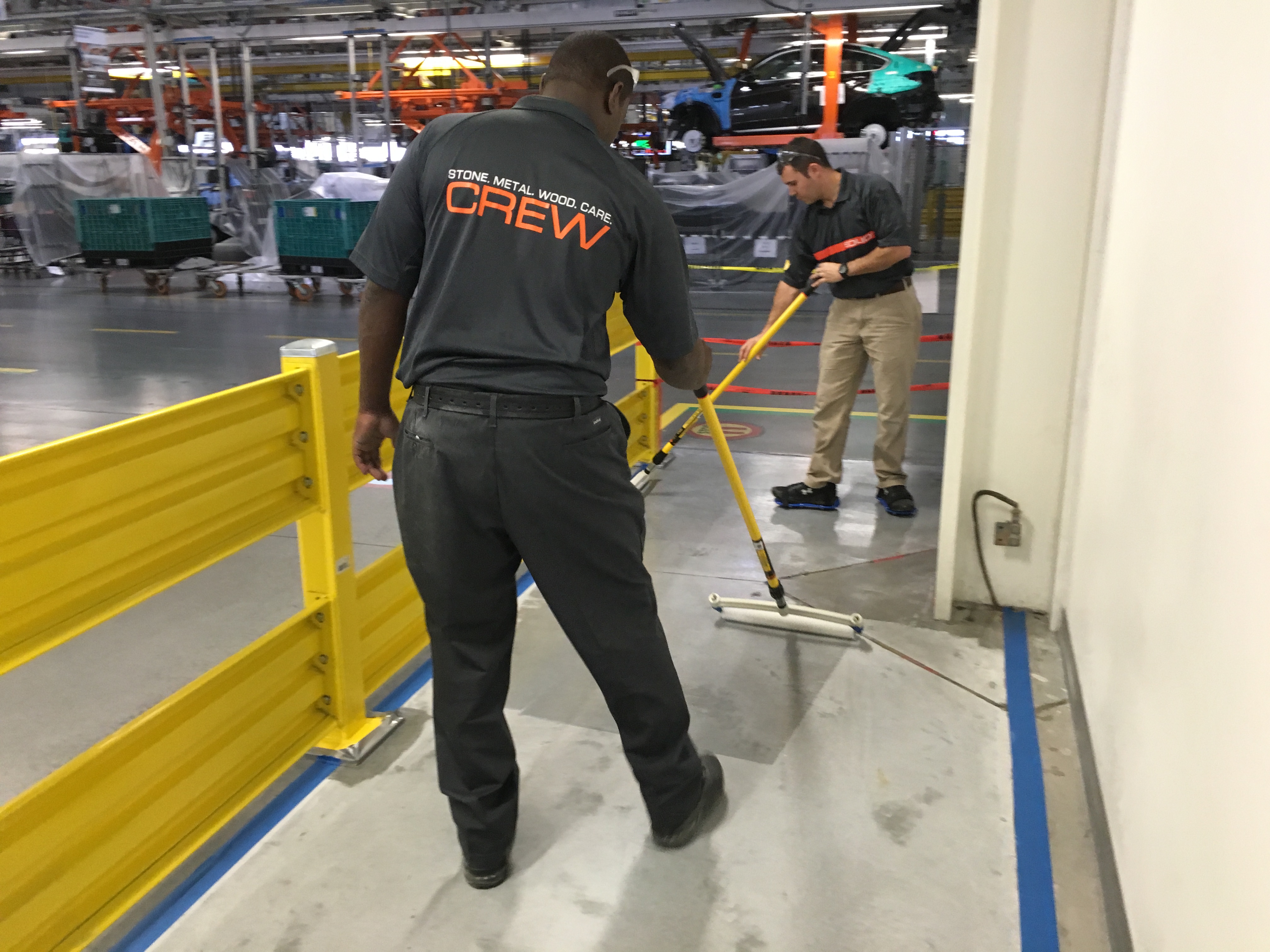 JOIN A SOLID TEAM
If you're interested in working among the most skilled surface care experts in the industry, please click the link below or contact us at Careers@solidcare.com.
We look forward to speaking with you about joining the SOLID team.