Corporate Facilities
SOLID. We Are the Premier Surface Care Experts.
From carpet to stone to metal and wood, we care for the most precious surfaces in the world – Yours.
Are You Providing a Clean and Healthy Workspace?
SOLID Can Help.
CREATE A CUSTOM CONSOLIDATED CARE PLAN
---
A Clean and Healthy Workplace Benefits Your Bottom Line
Trust the Experts at SOLID.
Properly maintained, clean and healthy workspaces have many benefits that affect your company's bottom line. When your staff is reassured and confident that their environment is clean, employee satisfaction increases, and productivity and team morale is boosted.
Your professional reputation is enhanced when clients and staff see that their surroundings are periodically maintained and restored to like-new condition. And the investment you've made in your surfaces, furniture, and equipment are protected when your assets are cared for with scheduled, periodic preventative maintenance and restoration programs.
24/7, 365 days a year, SOLID provides science-based cleaning and enhanced disinfection experience plus world-class specialty surface care.
---
Daily Janitorial Protocols Aren't Enough
Now more than ever, your workplace's daily janitorial services need to be enhanced to prevent the risk of infectious disease transmission. The new reality of shared workspaces and heightened health standards means your offices need to be periodically deep-cleaned and disinfected to ensure you're providing a healthy environment for employees and visitors.
We offer best-in-class deep cleaning, disinfecting, maintenance, and restoration services to promote a clean and healthy environment. With more than three decades of experience, SOLID's consultative and data-driven approach to developing custom surface care solutions will enhance every facility's existing daily janitorial protocols.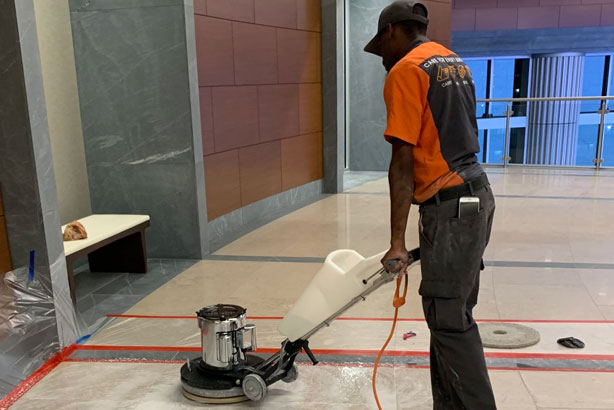 Facilities We Serve
Corporate Offices
Legal Firms
Technology Firms
Student Housing
Corporate Rentals
Areas We Treat
Entrances & Lobbies
Reception Areas
Individual Offices and Cubicles
Conference Rooms
Office Furniture
Electronics
Cafeterias & Break Rooms
Rest Rooms
Elevators, Escalators & Stairwells
Fitness Centers & Locker Rooms
Parking Garages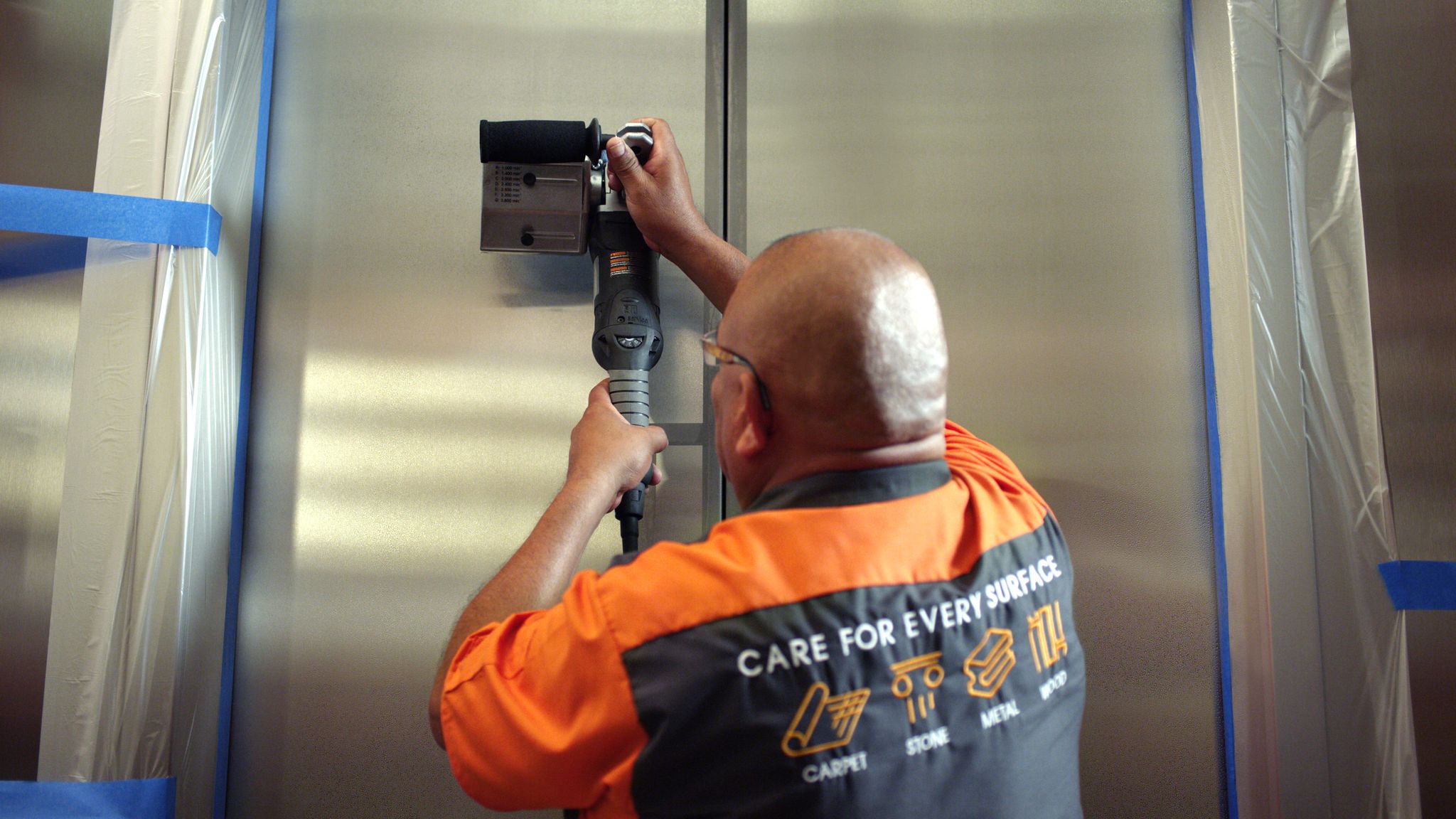 ---
Providing a Clean, Healthy Environment
A surface that "looks" clean doesn't mean it is clean. SOLID will work to assess your facility's needs and provide a customized surface care plan on a planned, periodic schedule that works best for the facility and eliminates downtime. We can help with:
---