Banks & Financial Institutions
SOLID. We Are the Premier Surface Care Experts.
From carpet to stone to metal and wood, we care for the most precious surfaces in the world – Yours.
Does Your Bank Clean for Health?
SOLID Can Help to Ensure It's Healthy and Clean. 
CREATE A CUSTOM CONSOLIDATED CARE PLAN
---
Impeccable, Professional Surface Care to Instill Trust and Confidence
Trust the Experts at SOLID.
Make a great impression and preserve your financial institution's brand integrity with surfaces that are immaculate and professionally maintained. Whether it's a new customer or a loyal client, a facility with impeccable architectural surfaces will confirm their trust in doing business with you.
SOLID has more than three decades of experience meeting and exceeding the high expectations and needs of banks and financial institutions across the nation. Our customized solutions enhance the original beauty of your institution while controlling your costs and meeting asset life objectives.
Clients can bank with confidence, and employees can work reassured when your facility is clean, healthy, and creates a great impression that reinforces your brand integrity
24/7, 365 days a year, SOLID provides science-based cleaning and enhanced disinfection experience plus world-class specialty surface care.
---
Enhance Your Daily Janitorial Protocols
We offer best-in-class deep cleaning, disinfecting, maintenance, and restoration services to promote a clean and healthy environment. With more than three decades of experience, SOLID's consultative and data-driven approach to developing custom surface care solutions will enhance every facility's existing daily janitorial protocols.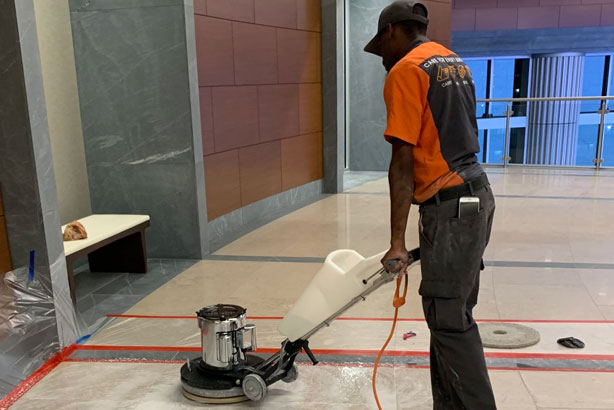 Facilities We Serve
Retail & Commercial Banks
Credit Unions
Investment & Financial Advisory Services
Savings and Loan Associations
Areas We Treat
Entrances
Teller Stations
Customer Service Desks
Offices
Seating Areas
Conference Rooms
Rest Rooms
Elevators, Escalators & Stairwells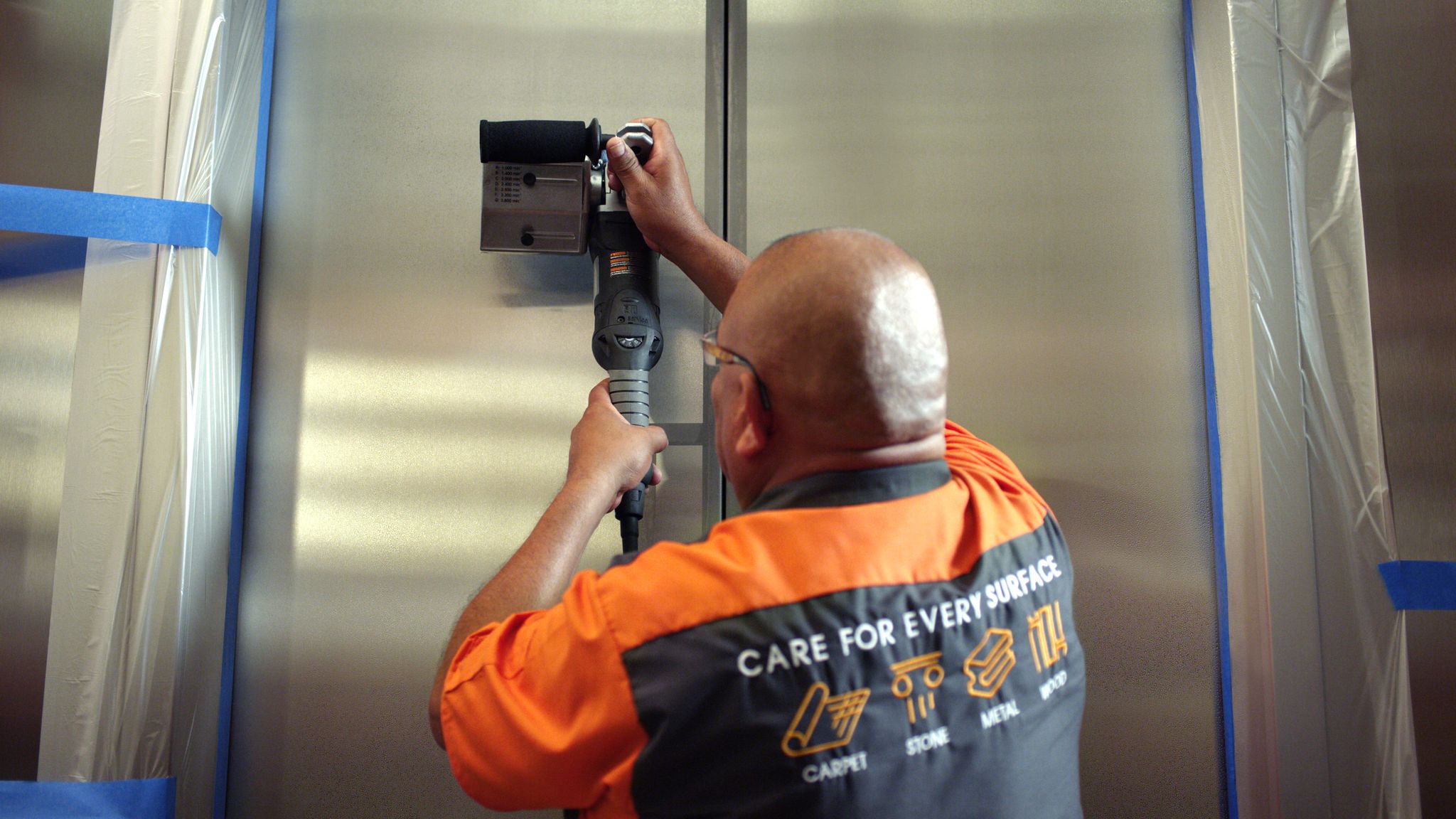 ---
Providing a Clean, Healthy Environment
You only have one chance to make a first impression and that is especially true for places people visit frequently, like banks or financial institutions. When your clients walk through your doors, you want them to enter a facility that is fresh and clean: one that instills trust and confidence.
A surface that "looks" clean doesn't mean it is clean. SOLID will work to assess your institution's needs and provide a customized surface care plan on a planned, periodic schedule that works best for your schedule and eliminates downtime.
---