Banks & Financial Institutions
SOLID. We Are the Premier Surface Care Experts.
From carpet to stone to metal and wood, we care for the most precious surfaces in the world – Yours.
Does Your Bank Clean for Health?
SOLID Can Help to Ensure It's Healthy and Clean. 
CREATE A CUSTOM CONSOLIDATED CARE PLAN
---
Impeccable, Professional Surface Care to Instill Trust and Confidence
Trust the Experts at SOLID.
Make a great impression and preserve your financial institution's brand integrity with surfaces that are immaculate and professionally maintained. Whether it's a new customer or a loyal client, a facility with impeccable architectural surfaces will confirm their trust in doing business with you.
SOLID has more than three decades of experience meeting and exceeding the high expectations and needs of banks and financial institutions across the nation. Our customized solutions enhance the original beauty of your institution while controlling your costs and meeting asset life objectives.
Clients can bank with confidence, and employees can work reassured when your facility is clean, healthy, and creates a great impression that reinforces your brand integrity
24/7, 365 days a year, SOLID provides science-based cleaning and enhanced disinfection experience plus world-class specialty surface care.
---
Enhance Your Daily Janitorial Protocols
We offer best-in-class deep cleaning, disinfecting, maintenance, and restoration services to promote a clean and healthy environment. With more than three decades of experience, SOLID's consultative and data-driven approach to developing custom surface care solutions will enhance every facility's existing daily janitorial protocols.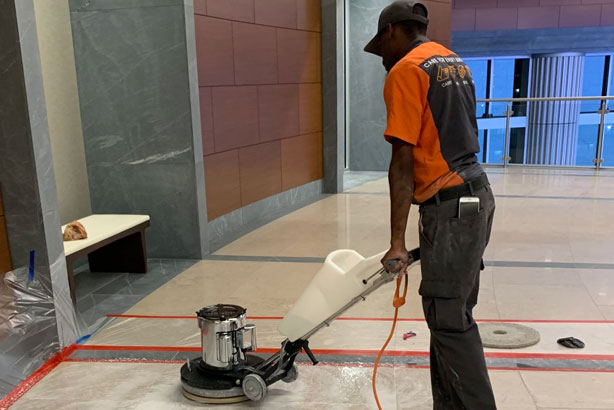 Facilities We Serve
Retail & Commercial Banks
Credit Unions
Investment & Financial Advisory Services
Savings and Loan Associations
Areas We Treat
Entrances
Teller Stations
Customer Service Desks
Offices
Seating Areas
Conference Rooms
Rest Rooms
Elevators, Escalators & Stairwells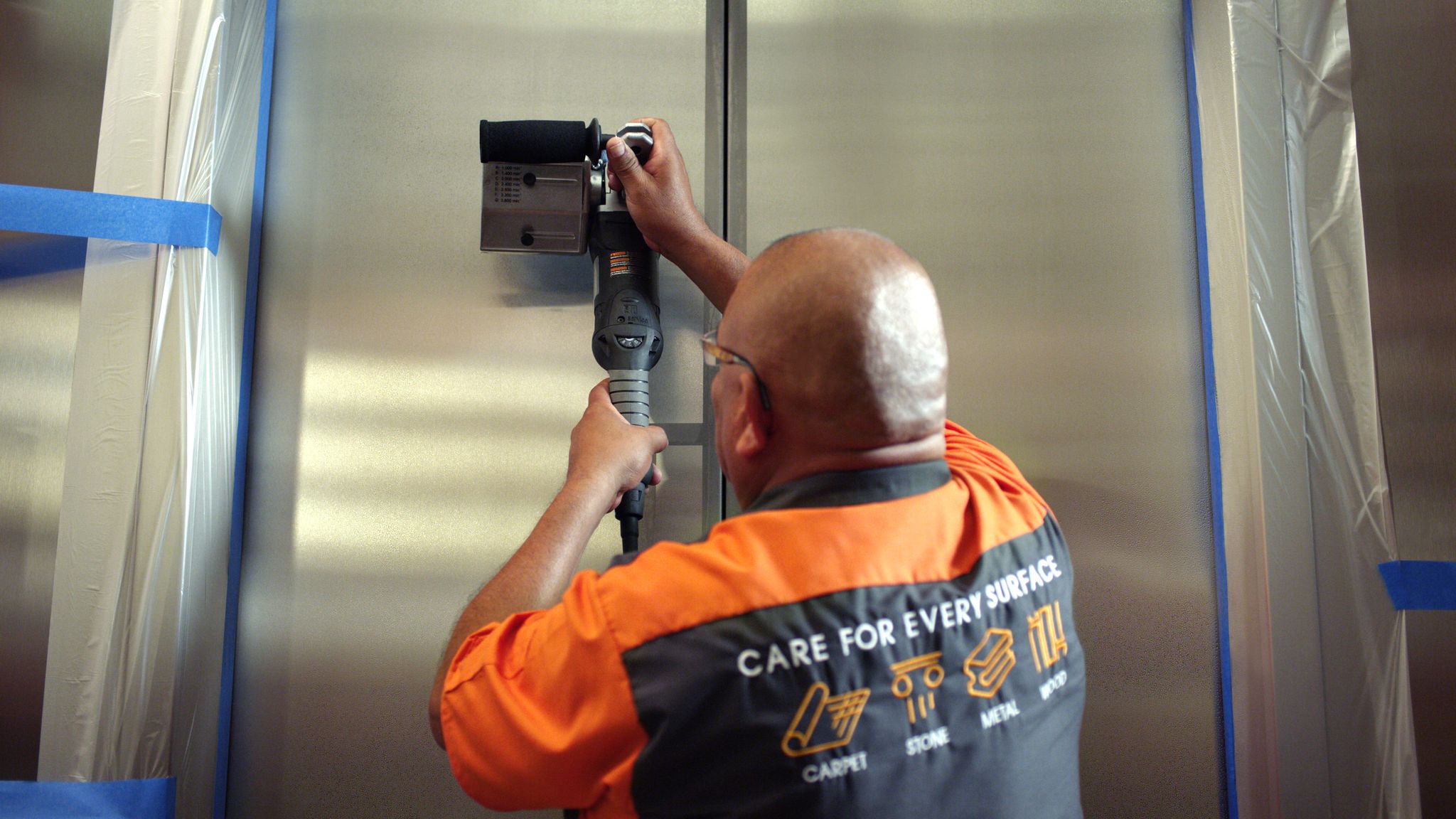 ---
Providing a Clean, Healthy Environment
You only have one chance to make a first impression and that is especially true for places people visit frequently, like banks or financial institutions. When your clients walk through your doors, you want them to enter a facility that is fresh and clean: one that instills trust and confidence.
A surface that "looks" clean doesn't mean it is clean. SOLID will work to assess your institution's needs and provide a customized surface care plan on a planned, periodic schedule that works best for your schedule and eliminates downtime.
How can SOLID help us maintain a healthy facility?
Financial institutions rely on trust to maintain brand integrity and create a satisfying customer service. SOLID offers a complete range of deep cleaning, maintenance and restoration services to create a healthy and consistently clean environment that ensures customer confidence.
SOLID's deep cleaning and antimicrobial treatments supplement your daily janitorial protocols. We go beyond the standard spray and wipe approach by using electrostatic sprayers that effectively and efficiently clean high-touch and hard-to-reach surfaces.
What do you recommend for carpet care?
Daily vacuuming with a high-quality vacuum to remove debris from the surface and deep in the carpet will improve indoor air quality (IAQ) and will help to maintain the carpet's color and performance. We also suggest a quarterly deep extraction clean. Dry extraction is a great option because there is no downtime, and no wet floors to cause potential hazards. Unlike hot water extraction that can leave dirty water behind, the dry polymer traps dirt and debris and then it is vacuumed away.
How do you care for Resilient flooring like LVT?
Additional care is needed to extend the life of the vinyl, preserve aesthetics, and protect your investment. Planned, periodic maintenance can include deep cleaning, applying wax and specialized sacrificial wear layers, and high-performance coatings. The frequency of this maintenance should be based on usage and foot traffic in the area.
What kind of high-performance coatings do you offer?
SOLID's expert craftsman can apply innovative, semi-permanent high-performance coatings to resilient flooring. This keeps floors cleaner and healthier, retains their appearance longer and at reduced maintenance operating costs.
Can SOLID assist with tile and grout restoration?
Yes, if you're considering deep cleaning, polishing and restoration, stain removal, applying a topical and impregnating sealer, or a high-performance coating, SOLID can help. We can also assist with grout cleaning and coating, repairing chipped or cracked grout, and adding sealants and colorizations to restore and protect grout lines.
Can you repair or restore metals like elevators and stairwells?
Yes, whether architectural or ornamental, we can assist with routine maintenance or total restoration of your stainless steel, bronze, nickel and silver plating. Scratch removal, re-graining and highlighting, field oxidation, finish changes, oiling or lacquering, restoration, and protective coatings and coverings are a few services that we offer.
What type of fabrics or textiles do you care for?
Seating and cubicle panels are often treated like napkins. It's not pleasant to think about, but that is the reality of eating, drinking and sitting at a desk or a commons area for hours at a time. Then add on the complications of a pandemic. A restorative clean with proven methods and chemistries will improve the appearance of textiles and give employees and travelers confidence that they are in a clean and healthy space.
---