Surface Care
Articles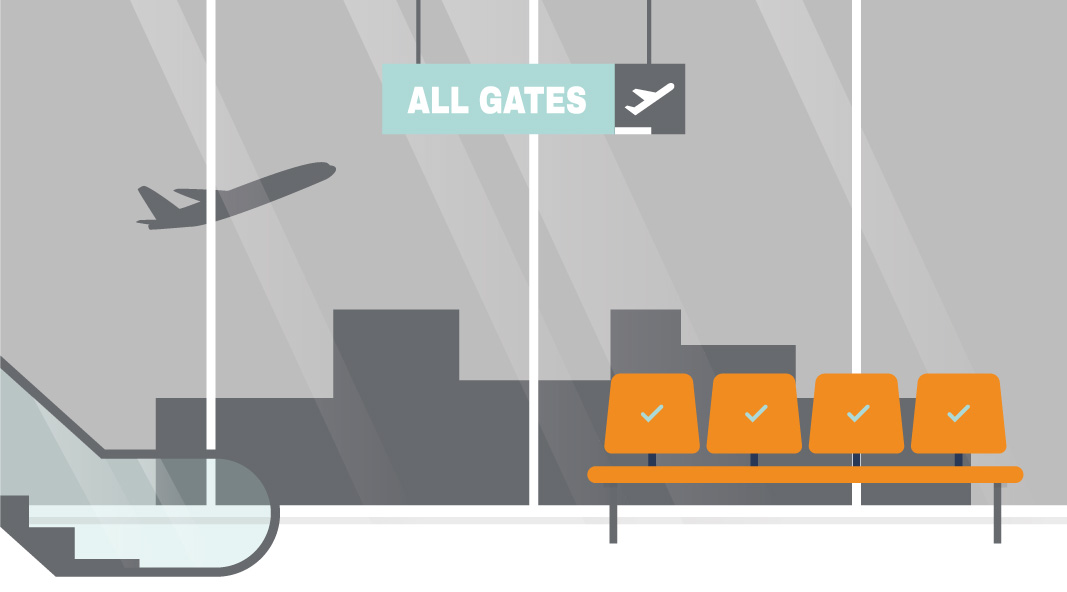 The July 4th travel weekend was estimated to be the busiest travel period since the pandemic began – but it was also predicted to be the second busiest July 4th for travel on the record, according to AAA, with a total of more than 47 million Americans slated to take flight. While air travel shouldn't exceed 2019 numbers, experts said airlines would carry the most passengers since the start of the pandemic. With new waves of passengers arriving every few minutes, airport activity takes off each time a plane lands. Airport facilities managers (FMs) are constantly in motion, too, with an uncompromising goal of providing a world-class experience for passengers, employees, and crew.
Offering travelers a clean and healthy environment is crucial. We see that airports are doing their part to create clean spaces for travelers by taking precautions. These include touchless kiosks, frequent cleaning, hand sanitizer stations, self-removal of personal items during security checks, and plexiglass shields in front of traveler-facing employees, from gate agents to shop cashiers.
Airport FMs know discerning travelers have a choice when choosing their connecting and destination airport. Travelers notice unclean and worn areas in the terminal. Carpet and seating with spots and stains, stone or terrazzo with dirt and scuffs, and dirty grout are just a few ways an airport does not want to get attention.
SOLID Offers Experienced Surface Care Solutions
SOLID has over a decade of experience with airport facilities management's nuances and safety standards and can be an asset to your surface care team. SOLID's expert technicians can restore, repair, and enhance the performance and aesthetics of all your flooring surfaces. We have over three decades of experience in stone, terrazzo, metal, wood, tile, and resilient surfaces. We offer additional services, including hand sanitizer damage removal, high-performance coatings, and antimicrobial treatments to solve issues caused by pandemic protocols. Our processes ensure your airport looks clean, feels clean, and is clean and healthy for returning travelers. We can even resolve damage issues from service animals and other pet waste! 
Airports Trust Us for Carpet Maintenance
Carpet is one of the most common surfaces found in airports today. The busiest airport in the nation trusts SOLID to provide specialty care for millions of square feet of flooring annually.  That's 7.2 million sq. ft. of carpet alone! Consider using dry carpet care technology provided by SOLID's expert technicians for a certified deep extraction. The benefits of dry carpet care are many. Carpets dry rapidly, so there's no fall risk and no need for wet floor signs. It helps maintain a quality appearance and extends the life of the carpet. And, dry carpet care has a lower environmental footprint, with fewer VOCs and less water and energy use than a wet extraction method. We're also an IICRC-certified firm, and all SOLID carpet care systems are CRI certified, assuring you of sustainable practices. Finally, our products and processes protect Indoor Air Quality (IAQ) while reducing carpet impact on landfills.
SOLID will work with you to create a customized Consolidated Care Plan. Our plans include scheduled deep cleaning, maintenance, and restoration of all your hard and soft surfaces.
Contact us today for a free, professional site consultation and assessment.