COVID-19
Articles
Valued Client:
The SOLID team has been working around the clock to source EPA-registered disinfectants, additional electrostatic sprayers and other tools proven to be the most effective solutions to meet the needs of the current COVID-19 crisis. We are also aligning our workforce to be better able to respond quickly to your needs. Our company-owned, nationwide coverage puts us in an excellent position to help as many of our clients as possible.
Over the course of the past few weeks, we have been closely monitoring the coronavirus outbreak and daily developments while working on an organizational response and strategy. We have focused our efforts on building protocols for all levels of disinfection that ensure the greatest efficacy while promoting the safety of those delivering and receiving disinfecting services.
The Centers for Disease Control and Prevention (CDC) states clearly that the best prescription for defeating this virus is a combination of deep cleaning and disinfecting. SOLID is expert in both areas, and we are currently deploying services that will help prevent infections from happening, and remediate them if they occur.
Given the CDC recommendations, and what we are observing in the field, I strongly urge you to continue your facilities' cleaning schedules for all surfaces and upholstery, and even consider increasing frequencies in most common high-touch areas. Our team of experts also highly recommend some level of proactive disinfecting services to be added to this regimen as a preventative measure. The best case scenario for occupied facilities is disinfecting nightly.
In a climate of daily change, availability is extremely fluid. We will do everything possible to serve all of our clients in this time of need, so please don't delay in reaching out to us if you have a need for these services.
Thank you for the trust you place in SOLID to care for your facilities. As we navigate these challenges, the safety of your employees and ours drives every action we take.
If I can provide any additional information, please don't hesitate to contact me.
Be well,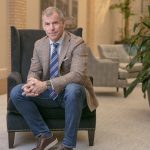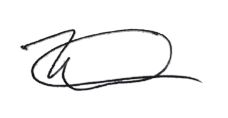 Michael S. Crippen
CEO, SOLID Surface Care, Inc.