Reoccupy Reassure
Articles
We're more than halfway through 2021 and, after going through one of the most challenging years in recent memory, this year has taken a drastically different trajectory to last. Earlier last year, businesses were shutting down, and offices and other public spaces were facing a mass exodus of people as we were forced to stay home and lockdown.
Instead of racing toward the uncertainty of a global pandemic, we are now racing toward normalcy. With a return to normalcy comes a return to the spaces that sat empty and unused, in some cases for over a year or more.
The tenor of the country has shifted to optimism, however, there is still some trepidation on the part of businesses that have to ensure the health and safety of the employees and customers that are returning to those spaces. As well, those people have varying degrees of comfort about the return. And with cases of the Delta Variant on the rise, coupled with the upcoming 2021-22 influenza season, businesses must proceed with caution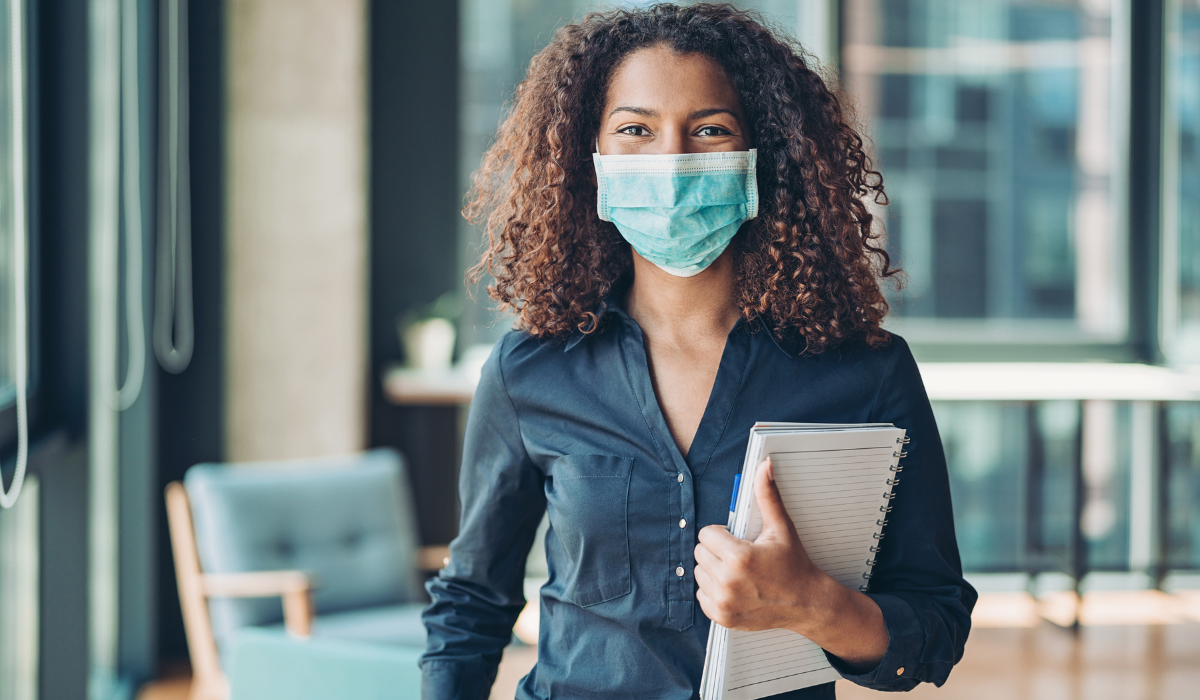 THREE KEYS TO PROPER PLANNING WHEN RETURNING TO YOUR SPACE
In our conversations with facilities managers, property managers, and industry experts, we've learned that some companies are planning their return, some are adjusting their plans to account for the Delta Variant, and some are already back; however, we found that no matter where businesses are in their return to their spaces, they all have three key concerns that businesses returning to their offices and spaces need to address when planning their return to their space(s).
"When we talk to our clients about their plans for reoccupying or staying in their spaces, we take care to listen closely to the challenges and concerns they are grappling with," said Mike Crippen, CEO and Founder of SOLID. "We've found a lot of commonality amongst their concerns and we use that as our compass for our approach to developing a solution that addresses those key points: fear, trust, and risk."
1. Fear
People aren't always rational actors. They can feel fear and insecurity in the face of uncertainty. After a year of tight restrictions, distancing, and staying home, returning to normal is the unknown. With that, comes fear and smart businesses will work to show they've been diligent in creating a safe environment to return to.
2. Trust
We live in a world where people are not very trusting of institutions and experts. Many are second-guessing the safety measures and medical advice that is meant to keep them safe. On the opposite side of the spectrum, many are second-guessing the relaxing of restrictions. Businesses need to navigate these issues and build trust.
3. Risk
While guidance has changed as science has learned more about SARS-COV-2 (Covid-19), the CDC, WHO, and OSHA still recommend strict and consistent cleaning and sanitization protocols of surfaces as the transmission is still a possibility. The removal of restrictions is predicated on vaccinations. Businesses have to trust, but cannot verify, that people are vaccinated when they are implementing policies.
So how can a business reduce fear, build trust, and mitigate risk? Through layers of protection.
"When you're dealing with something as novel and pernicious as the Covid-19 causing Coronavirus, there is no simple solution to protection." said Mike Crippen as well. "That's why our science team and technicians take a layered approach to ensuring the health and safety of the people occupying our clients' spaces."
What are layers of protection? Be sure to join us next week to learn more about that in our next post.
With SOLID, you can rest assured that your surfaces are protected, your spaces are kept clean and healthy, and your expectations are exceeded. Contact us today to discuss your facility assessment from SOLID.