Featured
Articles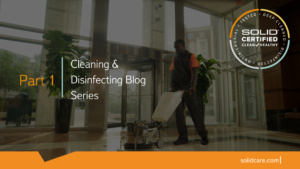 In today's world, new ways of cleaning for health and safety are non-negotiable. Businesses must instill confidence that their environments are free from infection risks. As a result, a new reality has emerged: high- and low-touch surfaces in shared and public areas need enhanced deep cleaning and disinfecting services in addition to daily janitorial services.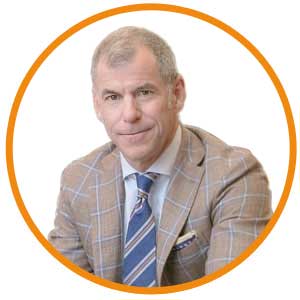 "It's a new world, and businesses must have protocols in place for more frequent cleaning for health and additional disinfecting. This provides layers of protection in shared and public spaces to mitigate infection risk," said SOLID CEO Michael Crippen.
World leader in real estate services, JLL describes how office cleaning is going the extra mile. "Landlords and corporates are more focused than ever on cleanliness, air quality, spacing, and touchless solutions," says Heather Spearman, JLL's executive vice president and director of operations for Midwest Property Management, Americas. "Frequent, ongoing disinfection and certified, enhanced cleaning strategies are at the forefront."
Cleaning vs. Disinfecting
Many people ask what the difference is between cleaning and disinfecting. While many people use the terms "cleaning," "sanitizing," and "disinfecting" interchangeably, there is a big difference. "Cleaning" involves the physical removal of dust and dirt but doesn't necessarily eliminate or kill germs. "Disinfecting" can effectively eliminate bacteria and viruses as specified on a product's label. In addition, disinfecting hard, nonporous surfaces is one of the most reliable ways to help lower the risk of spreading germs from surfaces by touch.
Cleaning for Health
Cleaning for Health is not just cleaning for appearances: it's cleaning for outcomes. By consistently achieving optimal cleaning standards in your facility, infection risk is kept low, and occupants are reassured that their environment is safe and healthy.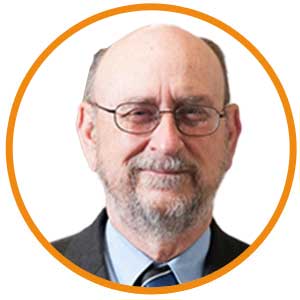 "Cleaning and disinfecting are the only intervention,"
says Dr. Charles Gerba, Ph.D., University of Arizona.
Proper cleaning can reduce the spread of contagious viruses by 80 to 90 percent, Gerba's studies find. CDC guidelines are clear: deep cleaning and disinfecting surfaces reduce the risk of infection from touching a surface. Both high- and low-touch surfaces in shared and public areas need enhanced specialty care services in addition to daily janitorial services.
Janitorial Services vs. Commercial Cleaning Services
Did you know there is a big distinction between daily janitorial services and commercial surface care providers? Janitorial teams take care of the everyday cleaning tasks that keep your facility clean, smelling good, and employees and visitors comfortable. Commercial surface care services take on bigger jobs on planned, periodic maintenance schedules. For example, deep carpet cleaning to remove embedded dirt and germs; tile and grout cleaning; stripping, waxing, and applying high-performance coatings on vinyl and resilient tile. These companies also offer deep cleaning and disinfection services to kill viruses and germs on a one-time or ongoing basis.
How to Choose the Right Surface Care Partner
It is essential to partner with surface care experts to deep clean and disinfect your facility on the right frequency for your facility's needs. When you work with SOLID, our expert GBAC-certified technicians ensure your spaces are clean, healthy, and safe through testing and certification to prove results. Our technicians are properly trained and supervised by professionals to ensure our exacting standards are met. In addition, our team is informed of the latest cleaning and disinfecting protocols to use the right chemicals in the right way to complement daily janitorial cleaning services. As a result, your facility occupants can reoccupy reassured knowing that you've put their health and safety first.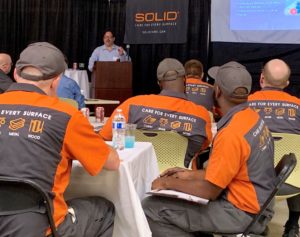 Read our next post regarding SOLID's outcome-based, clean for health approach to facility surface care services.
Cleaning and disinfecting for health works! Contact us today for your free consultation and dirt scope testing.