Featured
Articles

Cleaning and Disinfecting for Health, Part Two
Our previous post discussed how cleaning and disinfecting for health has moved from being a nicety to an obligation for today's facilities. Buildings must not only look clean; they must be clean, healthy and safe for occupants as they return to work. That's why shifting to an outcome-based (also known as performance-based) cleaning approach is a trending way to achieve total building health.
Results Are Defined and Measured by Performance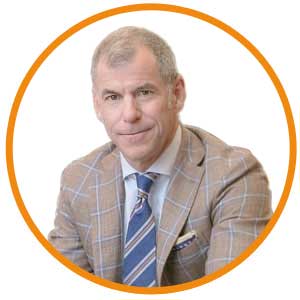 "Rather than a prescriptive contract that checks boxes showing the cleaning is complete, an outcome-based approach proves that the service provider cleaned the facility for health, not just for appearances," explains Michael Crippen, SOLID founder and CEO. "Standard contracts prescribe the tools, methods and solutions the team must use to finish the job. Outcome-based contracts describe the results the team must achieve to keep infection risk low and reassure occupants that their environment is safe and healthy. Therefore, it is a more efficient way to operate."
Achieving better results more efficiently is especially critical in today's environment. For example, labor shortages and the cleaning for health challenges brought on by the pandemic mean that often, regular janitorial teams cannot keep up with previously prescriptive cleaning. An outcome-based approach determines a cleaning and surface care program based on the facility's needs and results achieved, not by a standard, time-based contract. This approach lowers costs by eliminating unnecessary cleaning and wasted time. It also encourages service providers to use innovative technology or enhanced processes to improve service delivery and productivity.
Sustainable Through Products and Process
And outcome-based cleaning is sustainable, too. A recent article from Facility Executive states: "The phrase 'green cleaning' often refers to the strategic use of environmentally responsible products to maintain facilities. While these eco-friendly products are certainly part of a green cleaning program, the concept has evolved to encompass more than just product selection. True green cleaning involves minimizing harm to the environment while protecting the well-being of employees, guests, and any person who spends time at a facility."
Outcome-based cleaning allows for quicker and more flexible adoption of technology and innovation, which greatly encourages commercial cleaning companies to invest in the latest green cleaning tools, products and processes to improve service delivery. Any change to a cleaning program that supports sustainability and safeguards human health and safety—at any stage of the supply chain—can make a positive long-term impact.
BOMA experts agree. "Wellness and sustainability are not only a mark of good stewardship, but they're also a commitment to the health and well-being of building occupants and the larger community," says Bharati Bhosale, national operations manager for Environment and Sustainability at UL EHS Sustainability. "Tenant and employee wellness was already becoming more of a focus for building owners in the past few years, and the COVID-19 pandemic has put the issues of indoor environmental quality into hyper-focus, both for building re-occupancy and ongoing management."
SOLID's Clean For Health Program
SOLID's Clean for Health program utilizes third-party certified products with stamps of approval from reputable organizations like the CRI, Green Seal, and GBAC. We develop and execute customized processes that align with your facility's specific needs while at the same time considering not only environmental impact but also impacts to service providers and the building's occupants. Additionally, we provide comprehensive training to our teams through our SOLID University platform to ensure they follow the processes defined.
Why it's important to adopt a higher quality of  clean:
Restore confidence and reduction of stress and anxiety for your employees, customers, and/or guests.
Clean spaces can help to prevent or reduce accidents or injuries.
Disinfecting and deep-cleaning of high-touch surfaces can help to prevent the spread of bacteria, viruses, and fungi.
A clean office equals happier, more productive employees.
Clean and organized offices lead to increased focus, increased productivity, and more work means a better bottom line.
It can save money in the short and long term.
Why SOLID
For more than 30 years, SOLID has provided trusted surface care services for businesses nationwide, with a proven benchmark of excellence.
We care for more than 700 million square feet of commercial flooring annually across the country.
Whatever your industry, you can trust the more than 500 experts at SOLID for self-performed, science-based cleaning, enhanced disinfection experience, and the right cleaning tools, chemicals, and equipment for world-class specialty surface care.
We work with you to ensure your facility is clean and healthy while extending asset life and providing the ROI you expect.
Learn more by reading our content: Cleaning and Disinfecting For Health Are a Must-Do.
Contact us to learn how SOLID can create a Customized Consolidated Care Plan for your facility.