News and Events
Articles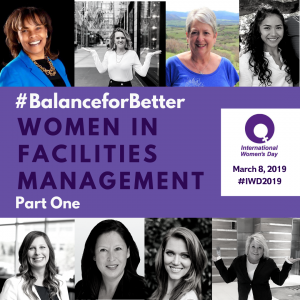 The 2019 International Women's Day is a global celebration to recognize the achievement of women and a call to action to accelerate a gender-balanced world. The theme for this year's International Women's Day (IWD) is #BalanceforBetter.
"Balance is not a women's issue, it's a business issue. The race is on for the gender-balanced boardroom, a gender-balanced government, gender-balanced media coverage, a gender-balance of employees, more gender-balance in wealth, gender-balanced sports coverage…"*
We celebrate IWD on March 8, but the cause continues throughout the year and serves as a platform to encourage each of us to be cognoscente of the contributions, achievements and challenges of women in our communities, offices and around the globe. It is my personal and professional mission to shine a light on an industry with ever-increasing gender balance and opportunity, and the women who are leading the charge. Over the next several weeks you will meet a total of eight women who are leaders in their respective roles in facilities management (FM), property management (PM) and commercial real estate (CRE) through SOLID's four-part series, "#BalanceforBetter: Women in Facilities Management".
Please enjoy the stories, words of wisdom, experience and encouragement below from the women leading us to #BalanceforBetter. Part Two of the series will be available Wednesday, March 13, 2019 at solidcare.com/articles.
Additional industry resources are provided at the end of the article. Get ready to be inspired!
Please allow me to introduce you to our first two female industry leaders, Myrnan Fronczak an Tonya Brandon.
Myrnan Fronczak
Denver, Colorado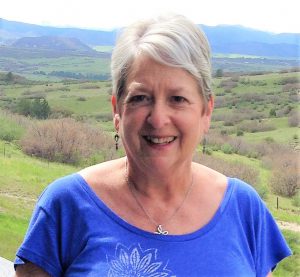 How/why did you choose a career in the Facility Management (FM)/Property Management (PM)/Commercial Real Estate (CRE) industry? 
I actually "fell" into my facility management career. I was hired as a Facility Coordinator with no experience in FM. Within a couple of months, I knew this career path is exactly what I was meant to do. My personality and skills are what my boss said made me the ideal candidate! Then as I grew in knowledge and experience, my confidence confirmed my initial feelings about the profession.
What contributions do you think women bring to FM/PM/CRE?
Generally women have very strong people skills which is critical for success in facility management. They can also have lots of leadership skills and experience which helps them advance in the profession.
What is the most rewarding part of FM/PM/CRE?
Providing workspaces that make people feel comfortable and more productive. Also providing solutions to problems that meet those same goals.
What advice would you give women who are working in or interested in a FM/PM/CRE?
Follow your convictions and trust your experience! Never quit learning and make networking with other FMs a priority.
What does the future hold for women in FM/PM/CRE?
I think the field is wide open. The past prejudices and perceptions of women in the FM profession are fading away – mainly because women FMs have proven how valuable they are to employers.
—
Tonya Brandon, CCIM, RPA, LEED® AP
Managing Director, CBRE | Global Workplace Solutions
Charlotte, North Carolina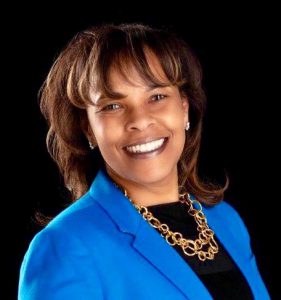 How/why did you choose a career in the Facility Management (FM)/Property Management (PM)/Commercial Real Estate (CRE) industry? 
I always enjoyed math, science, building construction and complex problem solving. After obtaining my civil engineering degree and a few years early in my career working with public agencies, I ventured over to the private construction, development side of the industry…and have enjoyed working in various areas; from roles in project management, to facility management, to supply chain management, to account leadership.
What contributions do you think women bring to FM/PM/CRE?
Women contribute significantly to the field of facility management and commercial real estate. We are dynamic, decisive and detail-oriented – all attributes that ensure and enable the success of enhanced workplace environments, reduced risk, improved building systems reliability, increased corporate stewardship and sustainability, and employee motivation.
What is the most rewarding part of FM/PM/CRE?
I am most rewarded when I collaborate to achieve outcomes that benefit my clients and my team!
I work within the global workplace solutions business of CBRE, where we provide the best possible outcomes for occupiers of commercial real estate. As an account director for one of our long-standing client accounts, I am responsible for leading and enabling resources to identify and develop value-added performance improvement innovations and change initiatives, organizational optimization, innovative technologies, facility and project management delivery across a diverse portfolio and with a dynamic team.
What advice would you give women who are working in or interested in a FM/PM/CRE career?
I would advise women working in the FM/PM/CRE industry – or those interested in working in the industry – to embrace their unique value – claim it, share it and promote it with others. There are so many avenues to enter the industry and find success, that each woman can "make her own mark". You can find success whether you start as a designer, lawyer, broker, contractor, engineer or strategic planner, so the options are numerous.
What does the future hold for women in FM/PM/CRE?
Companies and organizations – from Fortune 500 to small business owners – are not only looking to innovate and diversify the manner for which they optimize facility management and CRE services, they are equally looking to diversify their workforce and teams who harness the capabilities. The future is bright for women, as we are skilled, qualified and capable to lead "from the front" or "from the side" or "from the top" or "from the bottom" and transform the industry!
#BalanceforBetter
About the Series Author: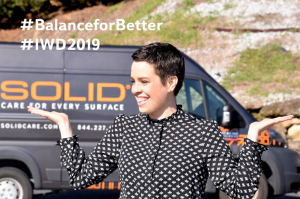 My career brought me into the FM industry over six years ago, and I immediately fell in love with the level of care and commitment to service the people of FM share. Part of my job responsibility is to lead the team when our company exhibits at industry conventions and expos. Over the years, it has been invigorating to see a noticeable and continual increase in gender balance of all ages in the commercial real estate, facilities and property management industries. A perfect example is, 13 of the 23 2019 IFMA Foundation Scholarship winners were women. It is a highlight each year to meet the next generation of FM superstars!
Outside of trade show season, I don't have to travel far to encounter positive examples of women in FM. From SOLID's CIO, Elizabeth Crippen, and CFO, Lynn Comstock, to Operations, Human Resources, Accounting, and field teams, SOLID represents #BalanceforBetter every day in each division of the company, coast to coast. And outside of the SOLID offices, our teams have the honor to work with incredible women who lead by example in their respective roles as our clients, vendor-partners and industry friends.
Working in a company that recognizes gender balance as a standard business practice should not be a privilege reserved for the few. To be respected as an equal, paid a competitive wage, and have the opportunity to earn a seat at the table should be the norm. Thank you to SOLID and each woman who participated in this four-part series for naturally embodying the #BalanceforBetter mission.
I hope you enjoyed the insights shared by our participants. We want to hear from you! Please share your story, what you learned, or feel free to ask questions about FM/PM/CRE on SOLID's social pages (Twitter, Facebook, LinkedIn, and Instagram). If you would like more information about the industry, please click on the links below to connect with industry organizations.
IFMA  – International Facility Management Association
PRSM – Professional Retail Store Maintenance Association
BOMA – Building Owners and Managers Association International
CORENET GLOBAL – The Global Association for Corporate Real Estate
CREW NETWORK – Commercial Real Estate Executive Women
IREM – Institute of Real Estate Management
#IWD2019