News and Events
Articles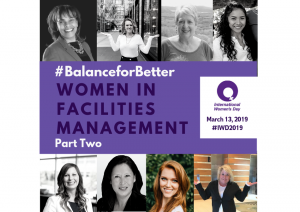 SOLID is joining in the global celebration to recognize the achievement of women and the call to action to accelerate a gender-balanced world. Part One of the series was launched on March 8, 2019,  International Women's Day (IWD). We hope you take a moment to catch up and meet last week's featured women in FM, Tanya Brandon, Managing Director – Global Workplace Solutions at CBRE, and Myran Fronczak, Property & Risk Management Director at Girl Scouts of Colorado.
The theme for this year's IWD is #BalanceforBetter.
"Balance is not a women's issue, it's a business issue. The race is on for the gender-balanced boardroom, a gender-balanced government, gender-balanced media coverage, a gender-balance of employees, more gender-balance in wealth, gender-balanced sports coverage…"*
We are on a mission to shine a light on an industry with ever-increasing gender balance and opportunity, and the women who are leading the charge. Over the next couple weeks you will meet the next four of eight women profiled who are leaders in their respective roles in facilities management (FM), property management (PM) and commercial real estate (CRE) through SOLID's four-part series, "#BalanceforBetter: Women in Facilities Management".
Please enjoy the stories, words of wisdom, experience and encouragement below from the women leading us to #BalanceforBetter. Part Three of the series will be available Wednesday, March 20, 2019 at solidcare.com/articles.
Additional industry resources are provided below the profiles.
Please allow me to introduce you to two more female industry leaders, Karen Harper and Molly Wilson. Get ready to be inspired!
Karen Harper
Charlotte, North Carolina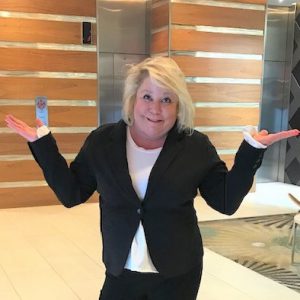 How/why did you choose a career in the Facility Management (FM)/Property Management (PM)/Commercial Real Estate (CRE) industry? 
Pure luck! Working for a large financial institution as a Finance Manager afforded me opportunities outside my chosen path. I focused on areas where process improvements were merited and the team was actively addressing – 'Real Estate Services'. The pace and challenges associated with the rapid changes in technologies and opportunities to use those technologies to stay a step ahead of client's wants and needs, in balance with serving as a good steward of the client's financial investment.
What contributions do you think women bring to FM/PM/CRE?
Valuable addition to the 'brain trust'- expanding the pool of resources and allowing for focus on and alignment with next level environmental mandates and initiatives, data-driven property management via workforce traffic patterns and work styles.
What is the most rewarding part of FM/PM/CRE?
Learning the client's organization and direction and creating space that will stand the test of time, and meeting the client's evolving needs and wants.
What advice would you give women who are working in or interested in a FM/PM/CRE career?
Be prepared for a fast paced environment impacted by the ever-evolving array of resources – technology and business intelligence managing low skill repetitive tasks, allowing a shift of resources to focus on ensuring management of properties to client satisfaction in the most efficient and effective way.
What does the future hold for women in FM/PM/CRE?
Exciting to see how dynamics have changed as more women take on leadership roles, embrace supporting and mentoring one another via share of knowledge and experience.
Anything else you would like to add about gender-balance in the workplace?
It is exciting to see women entering fields previously seen as male only and the resulting shifts across the industry.
#BalanceforBetter
Molly Wilson
Business Development, SOLID Surface Care, Inc.
Miami, Florida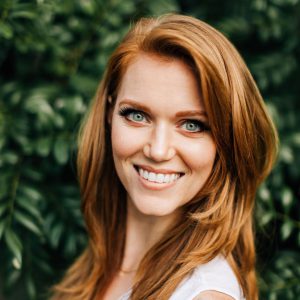 How/why did you choose a career in the Facility Management (FM)/Property Management (PM)/Commercial Real Estate (CRE)industry ? 
I am passionate about creating a healthy work environment that inspires and encourages people to be great. We spend a lot of time at work, so it is imperative to have a place that is safe, clean, and enjoyable.
What contributions do you think women bring to FM/PM/CRE?
I'm fortunate to know many women FM's/PM's who create educational opportunities for their peers and promote professional growth. And in general, I see every day that women bring a certain finesse to the industry –  not a tangible contribution, but just as impactful.
What is the most rewarding part of FM/PM/CRE?
It is fulfilling to know that what you are doing is impacting someone's work day. Whether it be safety, cleanliness, or implementing a new social activity or amenity, you are making the workplace better.
What advice would you give women who are working in or interested in a FM/PM/CRE career?
Get involved in industry associations and learn from your peers. FM's/PM's face similar challenges. Sharing best practices and experiences is a great way to continue to grow and learn about facility management.
What does the future hold for women in FM/PM/CRE?
I see more and more women FM's/PM's, and vendors, obtaining facility management designations to better educate themselves, and thus provide better facility management services. Women have been and will continue to take on this industry with grace and determination to make their workplaces better.
Celebrating International Women's Day: Additional Resources
IFMA  – International Facility Management Association
PRSM – Professional Retail Store Maintenance Association
BOMA – Building Owners and Managers Association International
CORENET GLOBAL – The Global Association for Corporate Real Estate
CREW NETWORK – Commercial Real Estate Executive Women
IREM – Institute of Real Estate Management
#IWD2019
*https://www.internationalwomensday.com/
About the Author: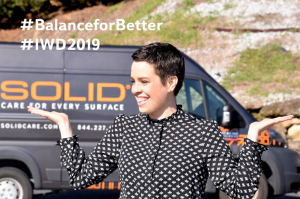 Thankfully I don't have to travel far to encounter inspiring women in business and would like everyone to have a similar experience. From SOLID's CIO, Elizabeth Crippen, and CFO, Lynn Comstock, to Operations, Human Resources, Accounting, and field teams, SOLID represents #BalanceforBetter every day in each division of the company, coast to coast. And outside of the SOLID offices, our teams have the honor to work with incredible women who lead by example in their respective roles as our clients, vendor-partners and industry friends.
Working in a company that recognizes gender-balance as a standard business practice should not be a privilege reserved for the few. To be respected as an equal, paid a competitive wage, and have the opportunity to earn a seat at the table should be the norm. Thank you to SOLID and each woman who participated in this four-part series for naturally embodying the #BalanceforBetter mission.
I hope you enjoyed the insights shared by our participants. We want to hear from you! Please share your story, what you learned, or feel free to ask questions about FM/PM/CRE on SOLID's social pages (Twitter, Facebook, LinkedIn,  Instagram). If you would like more information about the industry, please click on the links above to connect with industry organizations.