Facility Management
Articles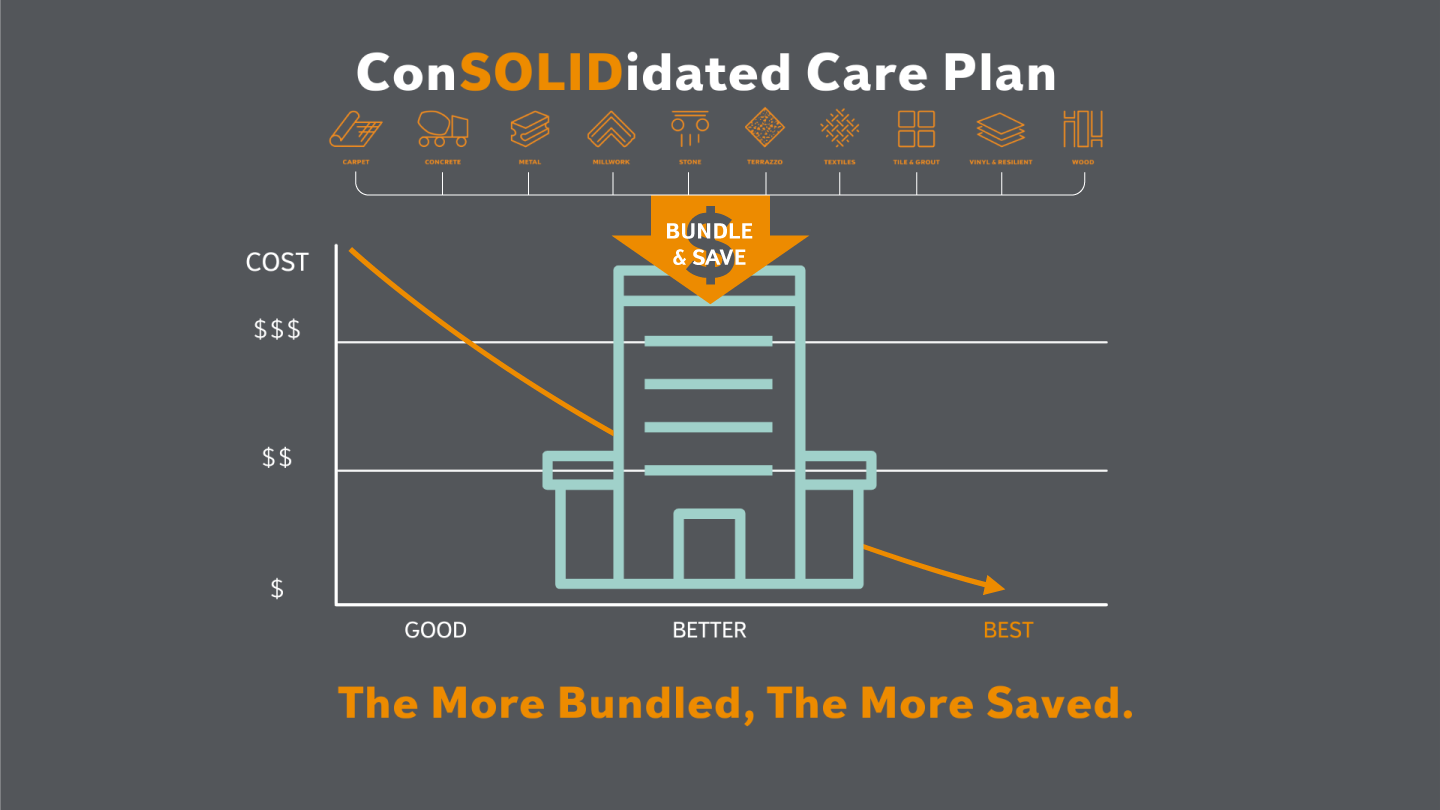 Fall is almost here and if you're like most facility and property managers, you have one major project top of mind right now: 2022 budget planning.
Workloads are increasing, resources are decreasing, and organizational mandates include controlling costs. Planning a budget is challenging yet crucial to ensuring departments are operating efficiently and assets are protected for the long haul. Per Scott Mason, a director at Facility Health Inc., "Due to the COVID-19 pandemic, many facilities managers are being asked to do more with less. With year-over-year revenues down at most facilities, capital plans are being modified, if not postponed. "
Reassure with Confidence While Boosting Your Bottom Line
Building a plan to maintain your facility investments and care for the high-quality materials that represent your brand is not only smart, but it's also practical. Investing in regular, proactive maintenance – performed by outsourced, expert specialists – will maintain the professional aesthetic your clients and corporate culture expect.
"Now more than ever, your customers and employees want to feel confident that the spaces that they occupy are clean, healthy, and germ-free. Reassure them by using SOLID's specialty care services alongside your usual daily cleaning services," said Mike Crippen, Founder, and CEO of SOLID Surface Care, Inc. "SOLID technicians are trained and experienced in the latest deep cleaning and disinfecting protocols so you can continue to occupy – or reoccupy your space with confidence."
When you partner with SOLID, you can keep your in-house janitorial staff focused on day-to-day tasks, so there's no downtime for your business. You can count on our experienced team of experts to focus on specialized maintenance as well as deep cleaning and disinfecting needs. This approach will also boost your bottom line since you won't need to hire additional workers or retrain in-house staff.
Benefits of Bundling SOLID's Professional Surface Care Services
Our competitive pricing gives you the very best value for your maintenance dollar. And because our skilled teams manage themselves, you'll be able to focus on your business. When making the responsible choice to work with SOLID, you'll see our value in the following ways:
The world-class space you created will continue to look world-class.
We clean more thoroughly, so we do it less often.
We work hard to develop solutions that extend the life and beauty of your surfaces every time we clean.
We manage the maintenance process with ES4U, freeing you up to concentrate on company ventures and initiatives.
SOLID brings the total package of innovative facility maintenance solutions to deep clean, restore, repair, and enhance the performance and aesthetics of all your surfaces. We can even bundle any of these services to save you money:
Office furniture, upholstery, and cubicle panel cleaning
VCT/LVT maintenance
Tile and grout deep cleaning and restoration
Metal restoration and maintenance
Wood restoration and maintenance
Stone and concrete polishing
High-performance coatings
Deep cleaning and disinfecting programs
A Process That Identifies and Resolves All Your Surface Care Needs
Planning for a routine maintenance program in your budget will maximize the life of your building's architectural finishes and protect your investments by preventing the need for full restorations. Our team will design and implement proactive, ongoing maintenance plans to ensure a consistent positive appearance over time and extend useful life.

When planning your 2022 budget, think about what a proactive maintenance plan can do to protect your investments now – and benefit your budget years into the future.
From carpet to stone to metal to wood to terrazzo, to resilient and concrete, SOLID offers a full suite of innovative solutions that can deep clean, restore, repair, and enhance your facility's surfaces. We know the performance and aesthetics of your architectural hard surfaces are important to your company's bottom line. That's why our pricing is comparable, but our service isn't.