Associate Spotlight Award
Articles
Congratulations

to Amber Otto, Order Management Specialist II
At SOLID, our people are what makes us great. That's why we recently established the SOLID Associate Spotlight Award to honor an associate or team for outstanding contributions they've made to our company. The peer-nominated award recognizes those individuals or team members who go the extra mile to get the job done or their superior execution of a particular task. 
And the August Associate Spotlight Winner Is…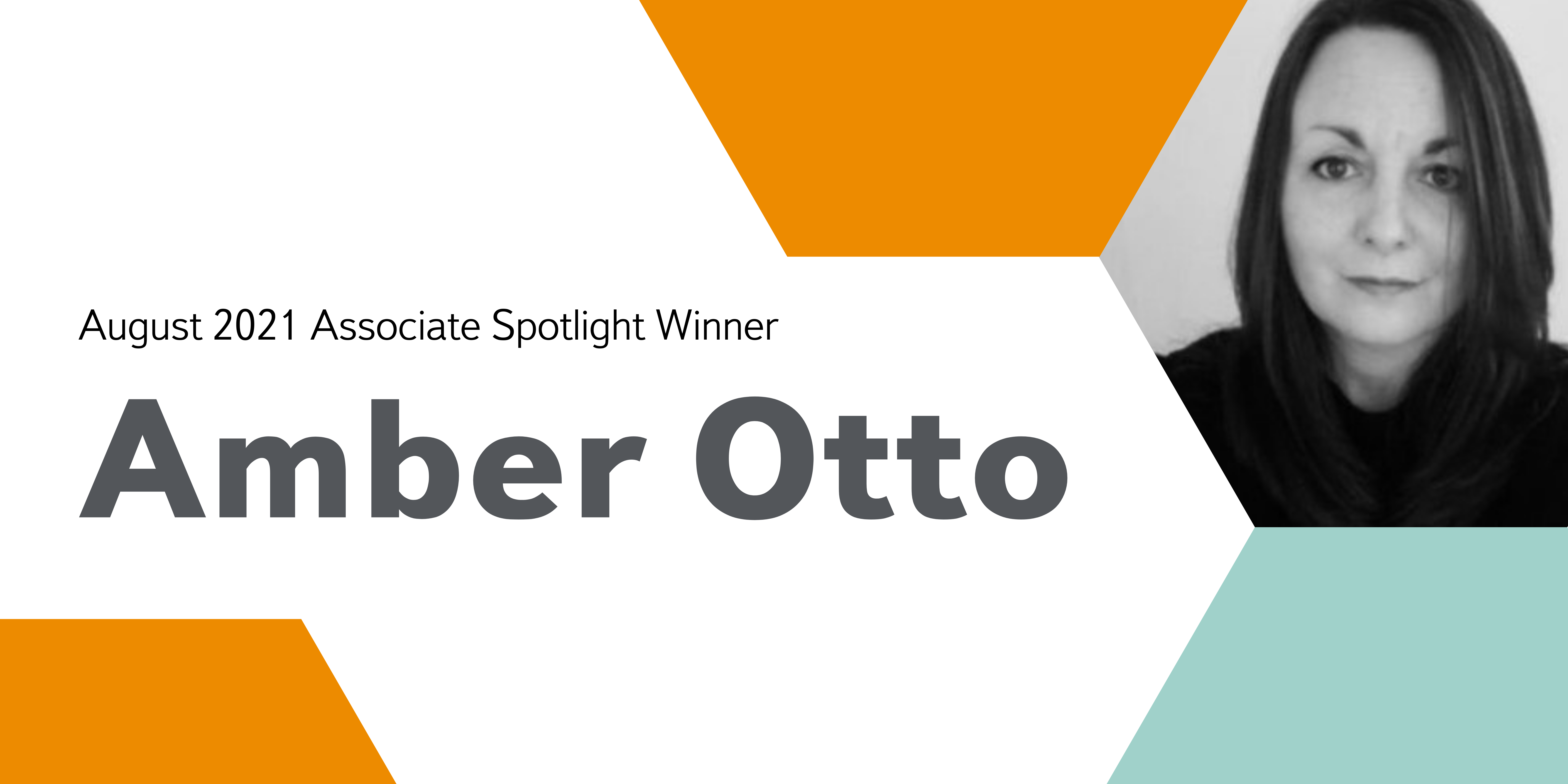 SOLID is pleased to congratulate Amber Otto, Order Management Specialist II, as our August Associate Spotlight Award winner. Amber was nominated for the Associate Spotlight Award by David Bremer, Operations Manager, and Mollie Spaugh, Account Manager, for her excellent job performance. She genuinely exemplifies SOLID's core values of Be Great, Caring, Expert, Creative, and Honest. In her nomination of Amber, Mollie said:
"BE GREAT: Amber is so good at what she does.  Her job knowledge is outstanding.  She's fast, efficient, and makes us all look good. 
BE CARING: Amber doesn't just guess what we need: she wants it to be right. If she has a question, she calls and asks. 
BE EXPERT: Amber can put in an order like nobody's business.  Even when it's multiple locations, contacts, etc., she knows what she's doing. 
BE CREATIVE: Amber figures out what goes where, how to interpret the internal notes from the sales team, and how to work with what she has. Not everyone can do that. 
BE HONEST: If Amber doesn't agree or has a better way of doing it, she'll tell you! She isn't afraid of giving her opinion, especially when it improves the outcome." 
"Winning the Associate Spotlight Award is a huge honor," said Amber. "Over the past two years, I have built relationships with SOLID associates across the country in different departments. These relationships have helped me grow, understand our industry, and perform my job at a higher level. It's very rewarding to know that I'm recognized for my efforts, work ethic and that what I am doing is making a difference at SOLID is very rewarding." 
Learn more about the SOLID Associate Spotlight Award and view previous recipients here.