Facility Management
Articles

The vaccination program has begun its rollout, the economy is continuing to reopen, and businesses are beginning to return to work. This is great news for all of us, and SOLID is here to help you ensure your space is safe, healthy, and clean for your associates.  As we get closer to July, every business will want their space to be at its best.  With this in mind, if every business wants these services at the same time, some may get pushed to the middle or back of the line, which will not be the best situation.  At SOLID, we want to encourage you to guarantee your spot at the front of the line.   
Get the SOLID Guarantee
Be first in line with the SOLID Guarantee to hold your place on our schedule.  How do you do it, you may ask?  It is as simple as 1 – 2 – 3.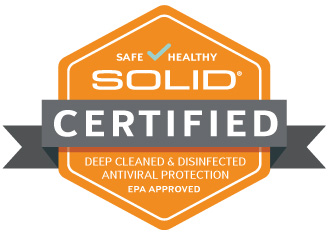 Contact your SOLID associate – or go to 

www.solidcare.com/contact

 

Schedule your site assessment – this will accomplish the 

following:

Understand your current 

needs.

Develop your 

return-to-work

 

plan.

Discuss your cleaning and disinfecting needs.

Revise your on-going

customized 

care program for 

2021.

 

Reserve your place at the front of the 

SOLID 

service line

.

 
Safe and Healthy = Layers of Protection 
Unfortunately, when it comes to on-going strategies to care for your people and your clients, there is no silver bullet.  There are, however, layers of protection we believe make good sense for a safe and healthy workplace.  They are: 
Continue to wear a mask.

 

Wash your hand regularly and resist the temptation to touch your face.

Get vaccinated. 

 

Manage your air filtration system considering filter upgrades and testing protocols.

 

Apply SurfaceWise2

™

 

EPA-approved antiviral coating to high touch and low touch surfaces.

 

Enhance

d

 cleaning protocols 

utilizing specialists, in addition to your janitorial teams

.

 
SOLID's technicians are certified installers of SurfaceWise2™ by Allied BioSciences.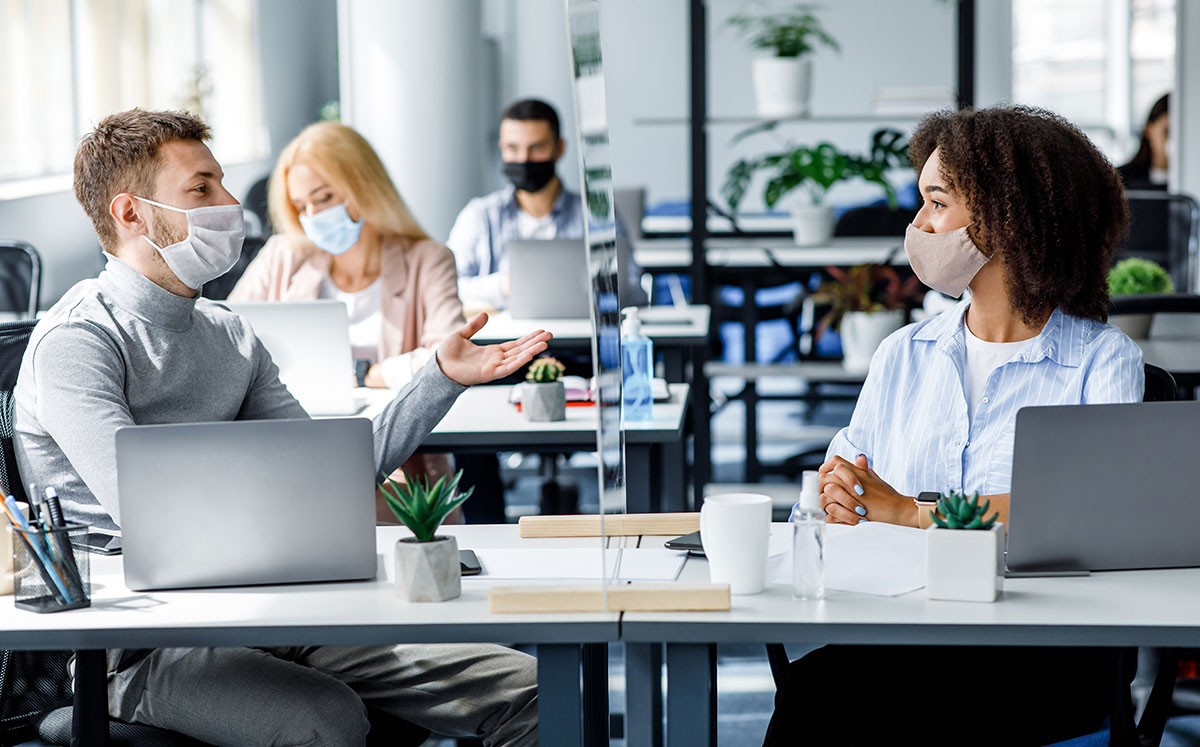 Preventive Maintenance Ensures a Safe and Healthy Environment 
It is wise to invest in regular, proactive specialty care. SOLID's national team of experts keeps everyone healthy and safe.  
"When you partner with SOLID, you add expert care to the equation.  Your janitorial team is focused on the day-to-day tasks and SOLID on the surfaces that require the manufacturer's specialty care.  That means the right solution for your business," said Tom Haslack, Chief Development Officer. "With this proven solution, you can count on our team to focus on the specialized services that are a necessity in today's world."   
Reduce Costs
, Improve Quality, with Less Effort = Magic Wand
:
In 2021, every business is looking for ways to reduce its operating costs.  When you can reduce your cost, improve the quality of the services you are receiving, and it can be done with less effort, this is Magic Wand-like fun!   
At SOLID, we can do all three:  reduce your operating cost, improve your quality-of-service experience and reduce your effort in managing the entire process.  How do we do it?  Easy.   
SOLID is a national, self-performing, specialty surface care company.  We are trusted and serve many of the most prestigious brands in America, daily.  Because we are a national firm with over 30 offices and 500 expert craftsmen in major cities across the USA, we can deliver best-in-class services, consistently, across your office portfolio.  In doing so, SOLID is able to reduce your vendor headcount from as many as 8 service providers down to 1 (this can be as many as 240 vendors over 30 states), which reduces costs.  Fewer contractors to manage means less effort for you.  Think of SOLID as one phone call or email that makes your job easier.   
For more information on creating a SOLID consolidated surface care plan, please contact us.