Facility Management
Articles
SOLID Debuts Best Practices Blog Series for Facility Managers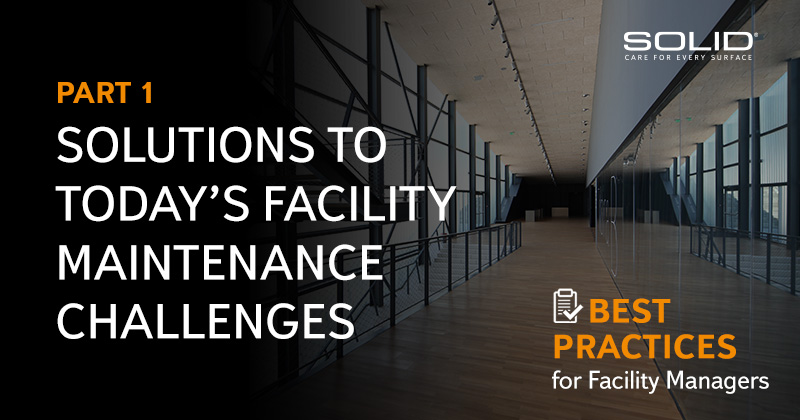 It's safe to say that 2021 brought many challenges for facility managers. Unfortunately, these challenges show no signs of stopping. From a labor shortage to safely re-opening buildings and ensuring compliance to regulations and standards, the list is never-ending. And all this is on top of the facility's regular operational and maintenance needs.
SOLID is here to help! We're bringing you insights and best practices from facility managers and other industry leaders across the country to help solve the challenges of our post-pandemic world.
"There are a number of valuable lessons we've learned as a result of the pandemic," said Michael Crippen, CEO of SOLID. "We'll address solutions for issues facility managers and operation leaders nationwide are facing as we move into the new reality of the post-pandemic world in 2022."
Upcoming Topics
Some of the upcoming topics SOLID will cover are:
The New Reality of Labor Shortages
Labor shortages are here to stay, at least for the short term. So, outsourcing deep cleaning, disinfection and regular maintenance of your flooring and surface assets to companies like SOLID is crucial. However, more than ever, facility managers are having difficulties finding outside contractors to supplement their regular janitorial protocols. We'll offer advice on finding certified surface care professionals for all types of spaces in an upcoming post.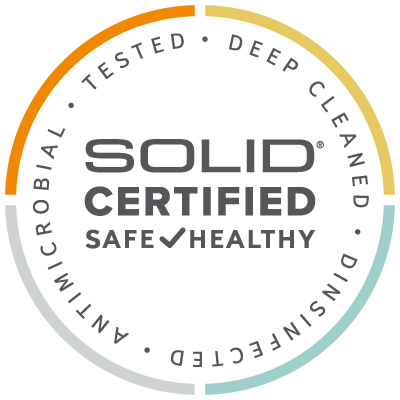 Reoccupy. Reassure.
Another issue facility managers face is keeping compliant with pandemic regulations and best practices. We'll discuss how facility managers are keeping their buildings clean and healthy; and why communication is vital to reassuring occupants that the facility is clean and healthy.
Achieving Total Building Health in 2022: a focus on the importance of regularly scheduled, proactive maintenance of surfaces plus the SOLID science behind deep cleaning and disinfecting.
The Case for High-Performance Coatings: how SOLID delivered an innovative solution for luxury vinyl tile care for the campus of the Arrowhead Regional Medical Center.
Restoring History: how SOLID's craftsman painstakingly restored the historic marble floors at the South Carolina State House while dealing with the challenges of COVID-19.
Ensuring a Safety Culture: Safety starts at the top. At SOLID, our leaders take an active role in creating a strong safety culture. From the top-down, we take responsibility for safety and demonstrate our commitment to it at all times. And along the way, we win Safety Culture Excellence awards for doing so. 
The SOLID team looks forward to sharing news, insight, and best practices for surface care solutions during this series. Stay tuned!