Featured
Articles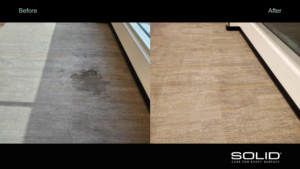 As a facility or operations manager, maintaining a clean and healthy environment is crucial for the overall well-being of your space. While many aspects of cleaning are important, commercial carpet cleaning deserves special attention. Clean carpets not only enhance the appearance of your facility but also play a vital role in promoting a healthy and safe workplace. In this blog post, we will highlight ten compelling reasons why you should prioritize commercial carpet cleaning, focusing on cleaning for health rather than mere appearance.
1. Improved Indoor Air Quality:Carpets act as a filter, trapping airborne pollutants and allergens. Regular carpet cleaning eliminates these contaminants, enhancing indoor air quality and reducing respiratory issues among occupants.2. Enhanced Health and Safety:Dirty carpets can harbor bacteria, germs, and allergens, creating an unhealthy environment for employees and visitors. Thorough carpet cleaning helps prevent the spread of infections and reduces the risk of slips and falls.3. Prolonged Carpet Lifespan:Regular cleaning by professionals removes dirt, dust, and debris that can accumulate and cause carpet fibers to deteriorate. This extends the lifespan of your carpets, saving you money on premature replacements.4. Stain and Spot Removal:Commercial carpet cleaning tackles stubborn stains and spots that can make your facility appear unclean and neglected. Removing these blemishes helps maintain a professional and inviting atmosphere.5. Odor Elimination:Carpets can trap unpleasant odors from spills, food, or pets. Professional cleaning eliminates these odors, leaving your space fresh and welcoming.6. Allergy Prevention:Many people suffer from allergies caused by dust mites, pet dander, and pollen. Regular carpet cleaning reduces allergens, providing relief to allergy-prone individuals and creating a healthier work environment.7. Compliance with Standards and Regulations:Certain industries have strict cleanliness and hygiene regulations. By investing in regular carpet cleaning, you ensure that your facility meets these standards and avoids potential penalties or legal issues.8. Positive Brand Image:Clean and well-maintained carpets contribute to a positive brand image. Visitors, clients, and employees perceive a well-cared-for space as a sign of professionalism, trustworthiness, and attention to detail.9. Increased Employee Productivity:A clean and comfortable workplace promotes productivity and employee satisfaction. Removing dirt and contaminants from carpets creates a conducive environment for focus and creativity.10. Cost-Effective Solution:Regular carpet cleaning is a cost-effective preventive measure. By maintaining clean carpets, you minimize the need for extensive repairs, replacements, and potential health-related expenses. At SOLID Surface Care, we understand the importance of maintaining clean and healthy commercial spaces. Contact us today to schedule a free demonstration of our carpet cleaning services. Our team of experts can provide tailored solutions and discuss our comprehensive maintenance care program designed to meet the specific needs of your facility.
Take the first step toward a cleaner, healthier, and more appealing environment for your business with SOLID.